William Randolph Hearst Greek Theatre| Berkeley
EVENT CANCELLED. Please contact your ticket point of purchase to claim a refund on your tickets.
No Unnecessary Drama, only great music! As promised in their newly-released song, Belle and Sebastian gives no room for unnecessary drama this summer as they go on tour around the country and some major cities in the United Kingdom and Europe. Catch our favorite Scottish band as they entertain their fans with their brand of Indie folk-rock and chamber pop music that we have all loved over the years this Friday, 3rd June 2022, at Greek Theatre Berkeley. This is the band's first time visiting California since 2017. So we can expect them to give us nothing but a great concert experience on this tour that aims to promote their upcoming album "A Bit of Previous." Secure your tickets now to be one of the few to hear them sing their brand-new songs live. Order yours here! Click on the link on this site.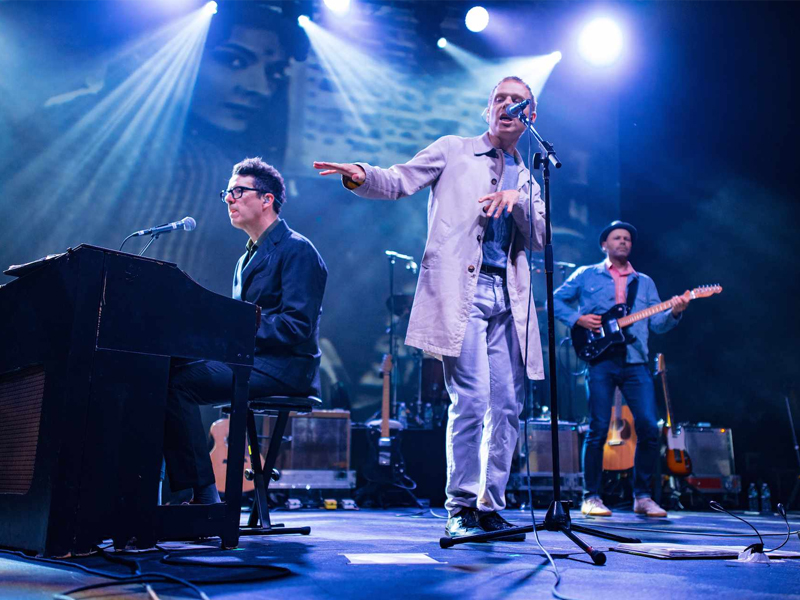 Formed in 1994, Belle and Sebastian is one of the world's most famous indie bands. Belle and Sebastian stands out with their lushly orchestrated chamber pop tunes built on unpretentious sentimental melodies in an industry saturated by indie artists. The Glasgow band's captivating, delicate, and notably low-budget production debut album "Tigermilk" cemented their unique style into the mainstream music industry. Thus, the band quickly outgrew their humble beginnings and went on to produce other 8 albums, 3 compilations, and 6 EPs from 1996 to 2015. They had a considerable number of hits under their belt which include "I Want the World to Stop," "Get Me Away From Here, I'm Dying," "Another Sunny Day," "Sleep the Clock Around," and many others.
Now, the band is back with another studio album — their 10th album since 2015's "Girls in Peacetime Want to Dance." The album entitled "A Bit of Previous" will be released earlier this May and has "Unnecessary Drama" as its carrier single. The new album was recorded in the group's hometown of Glasgow.
"We did it together, us and the city," Stuart Murdoch wrote in the album's liner notes. "This record was the first 'full' LP recording for B&S in Glasgow since Fold Your Hands Child, 1999. We clocked in every morning, we played our songs, we wrote together, we tried new things, we took the proverbial lump of clay, and we threw it every day."
Along with the album release, Belle and Sebastian's fans were ecstatic upon the announcement of their spring and summer tour in the United States and Europe. In their Berkeley, California stop, the Scottish band will surely give their American fans a night they won't forget. So make sure to grab your tickets now! See you there!