William Randolph Hearst Greek Theatre| Berkeley
Spoilers up ahead! This is the sound of the future: GRiZ. This EDM artist and multi-instrumentalist commands the utmost r-e-s-p-e-c-t, not only from his peers but more importantly from his genuine fans. He has silenced those EDM bashers and proved that an EDM artist can both spin and play an instrument live. GRiZ is truly is a sight to behold and an aural feast. Experiencing his live performance at the Greek Theatre Berkeley on Saturday 26th October 2019 is a journey every music lover should take. Take a trip to the future of music. All you need is a ticket to ride! Click that 'buy tickets' button now!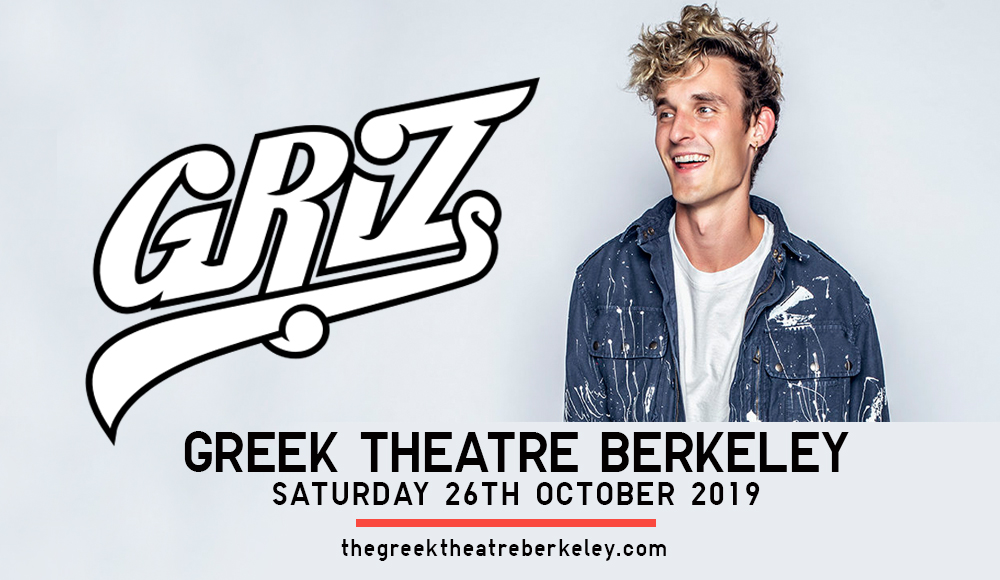 GRiZ is a myth-buster. The answer to bashers and naysayers that EDM artists and DJs are not musicians and artists. GRiZ is living and breathing proof the EDM artists are legit in their musicality compared to those popstar wannabes. He has made his indelible mark as a DJ and EDM producer who not only spins but also performs and plays the saxophone. In top-tier festivals like the Coachella, Electric Forest and Lollapalooza, GRiZ absolutely wows the crowd as he slays on stage playing live sax, guitar, and vocals with laptop backing tracks. He is one astonishing artist who can seamlessly weave and produce a hybrid of earthy funk, classic soul and smooth jazz, along with his distinct futuristic electronic sound.
In 2011 he released his first album, "End Of The World Party"; and subsequent albums "Mad Liberation" and "Rebel Era", all of which are free to download on his website. With glowing reviews from critics, major press publications such as Detroit Music Magazine, SPIN, and The Untz, all have hailed him as the"#1 Breakout Artist of 2013".
Curious to hear what the future sounds like? Step right this way on to the live concert stage of GRiZ. All you have to do is to book your tickets right here, right now!