William Randolph Hearst Greek Theatre| Berkeley
There was one time when he took you to church. This time, Hozier is taking you to a fantastic tour de force that will bring him to live stages and different parts of the country. Hozier is on a roll! Not only is he hitting the high heavens of chart success but is taking his gazillion of fans to stratospheric heights where they can experience emotional yet almost spiritual highs. Catch Hozier at Greek Theatre Berkeley on Tuesday 22nd October 2019. Take note, fans are taking all this sitting down…that's because their fingers are now busy clicking on the 'buy tickets' button. If you're not quick enough, you might just miss this concert of a lifetime by a hairline. It's now or never, book your tickets now!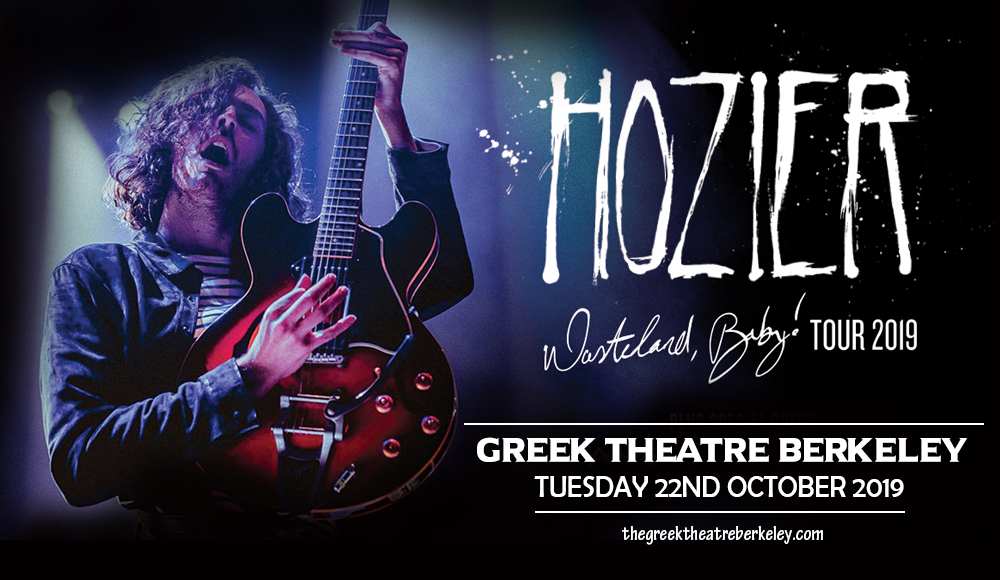 Growing up in a family surrounded by blues music in his hometown in Bray, County Wicklow, Ireland., Hozier took this influence and made it his own. This small town singer-songwriter exploded to global superstardom when he released his breakout debut single "Take Me to Church". This single has been which had been certified multi-platinum in several countries, including the US, the UK, and Canada. The song peaked at #3 on the US Billboard charts and also charted at #2 and #25 in Ireland and the UK, respectively. His debut studio album as well, was certified 6× platinum in Ireland and multi-platinum in several countries. The chart success of "Take Me To Church spawned critical recognition as well, as Hozier received a nomination for Song of the Year at the 2015 Grammy awards, and two Billboard Music Awards for Top Rock Artist and for Top Rock Song. Hozier became the 'artist of the hour' of sorts as he did the rounds of top-rated shows such as Saturday Night Live, the Victoria's Secret Fashion Show, and Late Night with Seth Meyers.
Hozier may have only just began, but he can truly whip up a storm on the live stage. Don't miss this one for sure!