William Randolph Hearst Greek Theatre| Berkeley
Having just dropped two absolute bangers: "Meridian" and "Corners of the Earth," Seattle electronic duo Odesza comes to Greek Theatre Berkeley on Friday 27th October 2017 as part of their A Moment Apart Tour! For the second night in a row the boys will bring the party to the dancefloor, so turn up the bass and let's go!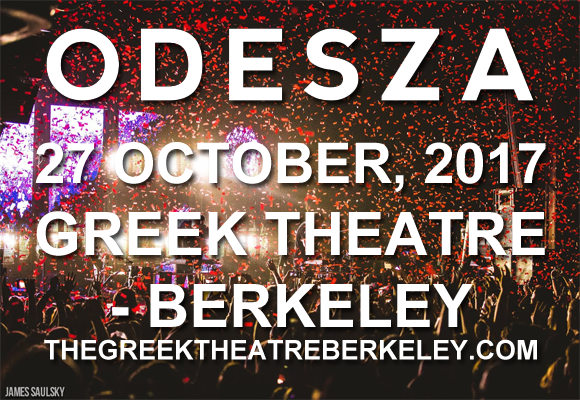 Consisting of Harrison Mills (aka Catacombkid) and Clayton Knight (aka BeachesBeaches), Odesza is an American EDM duo, formed in 2012. Released in 2012 to great response in the underground dance music community, the duo's debut album Summer's Gone soon lead to the pair reaching 1 million hits on Soundcloud. They quickly followed with the 2013 EP My Friends Never Die and their second studio album In Return one year later. Odesza's "Say My Name" (RAC mix) was nominated for Best Remixed Recording, Non-Classical at the 58th Annual Grammy Awards. Their third studio album, A Moment Apart, is slated for a 2017 release.