The William Randolph Hearst Greek Theatre | Berkeley, California
Phish heads have a new reason to celebrate this spring because Phish, the iconic jam band from Vermont, is back and louder than ever! The band completed a wildly successful summer tour last year, and now that the year 2023 has arrived, it means a new slew of dates is coming! The band recently announced an initial eight-date spring tour, which includes a three-night run at the Greek Theatre in Berkeley, California! On Tuesday, 18th April 2023, Phish is set to perform their second night at the iconic venue and deliver their biggest hits with their usual incredible improvisations and segues! If you consider yourself a jam band fanatic, you better score tickets now and experience the fantastic soundscape with Phish!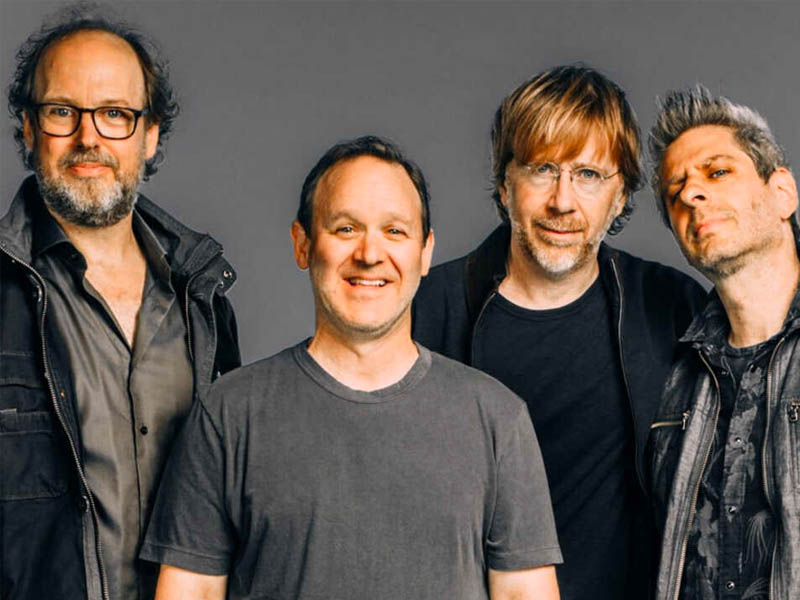 Progressive rock band Phish is famous for their extensive sets and musicianship. The band has been known to perform rock, funk, reggae, country, and jazz-infused music, which is given a fresh take during each performance. The band has amassed a massive fanbase thanks to their excellent musicianship, lengthy solos, improvisations, and ingenious blending of genres. These fans are aptly called Phishheads and are even divided into several categories, depending on which era they came into the fandom.
Phish emerged from Burlington, Vermont. The line-up comprises amazing instrumentalists Trey Anastasio, Jon Fishman, Mike Gordon, and Page McConnell. The band has released 15 studio albums, including the platinum-selling debut effort, Junta. Since their debut, the band has sold over eight million albums in the U.S. In 2021, the band ranked fifth on the highest concert ticket sales in the world, with half a million tickets sold. Meanwhile, with 13 million tickets sold throughout the span of their career, Phish was ranked at number 12 on the most tickets sold in the last 40 years.
Last year, Phish embarked on a massive U.S. tour and performed over 40 shows across the country, including a four-night New Year's Even Run at the Madison Square Garden. This spring, Phish will drop by three cities this spring – Seattle, Berkeley, and Los Angeles. The limited run of shows kicks off this April. If you want to see Phish this upcoming spring season, you better score tickets now to their show at the Greek Theatre Berkeley! Tickets are now available!