William Randolph Hearst Greek Theatre| Berkeley
There's nothing better than seeing your favorite artist take to the live stage…. so if you love Robert Plant & Jim James then be sure to head on down for Thursday 21st June 2018! Robert Plant is one of those names that seriously needs no introduction as one of the most talented names in Rock history! The Led Zep vocalist will be coming to bring yet another unforgettable performance at Greek Theatre Berkeley!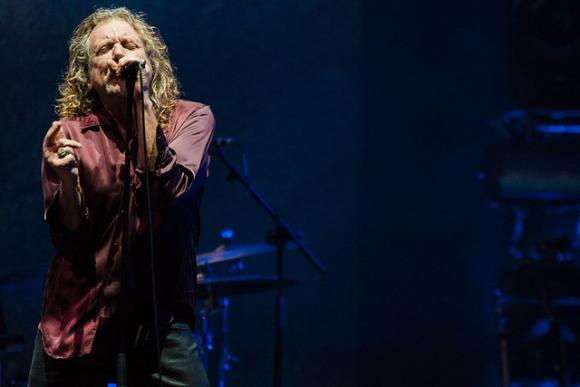 Best known as the lead singer from one of the greatest all time rock bands, Led Zeppelin, we could only be talking about the incredible artist that is Robert Plant! The English musician, singer and songwriter has stayed at the top of his game throughout the years with his unbelievable vocal range, hard hitting the notes and some of the best lyrics to walk the earth. Combine this with the band and you had songs such as "Stairway to Heaven" "Black Dog" "Immigrant Song" "Whole Lotta Love"… the list is never ending…
His powerful range has given Robert Plant a successfu career spanning over 50 years and created an outstanding essence that never fades, he is one of the greatest singers in the history of rock and roll. And critics have never disagreed with Heavy Metal magazine Hit Parader naming Plant the "Greatest Metal Vocalist of All Time" and Rolling Stone editors ranked him number 15 on their list of the 100 best singers of all time.
Robert Plant is also an incredible solo artist in his own right and throughout the years since the Led Zeppelin split, he has collaborated with some equally talented artists and some that no one ever saw coming but proved to be just another great asset to his career! Plant crosses over genre's in Rock, Folk and World music, making him a very approachable and easy to work with musician.
Catch him LIVE this coming Summer as he brings his talent to the stages of North America!!