William Randolph Hearst Greek Theatre| Berkeley
This summer, the Greek Theatre in Berkeley, California, is set to host an indie rock extravaganza featuring sensational bands, The Revivalists and their special guests Band of Horses! The Revivalists are set to headline this much-awaited concert on Thursday, 31st August 2023, as part of their massive outing, titled the Pour It Out Into the Night Tour. The show at the Greek Theatre is part of an extensive trek covering 32 major cities. It is held to promote The Revivalists' upcoming album set for release this summer! If you love indie rock, this is your chance to see two monumental bands share the stage at the Greek Theatre Berkeley!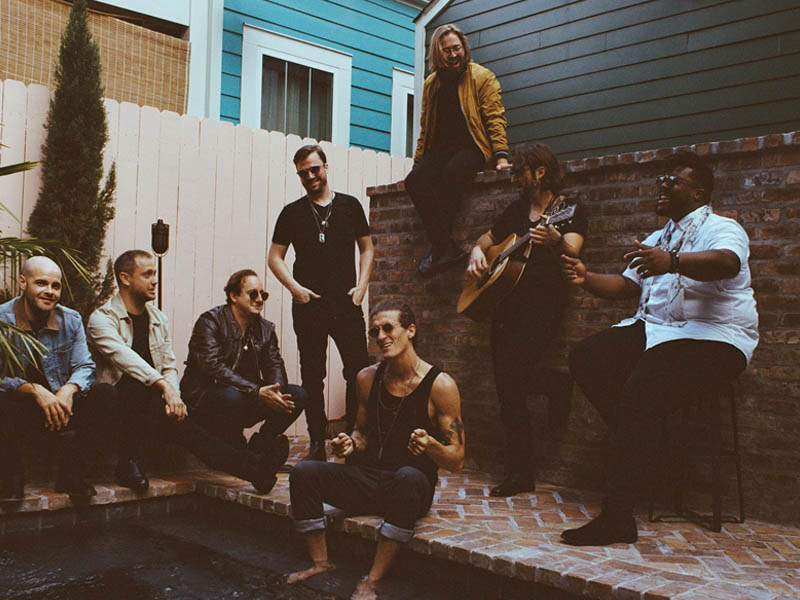 Eight-member indie rock outfit, The Revivalists made their breakthrough in 2015 upon releasing their third effort, Men Amongst Mountains. The album entered Billboard's Top Alternative albums and Top Rock Albums charts. It also spawned the double platinum single "Wish I Knew You," which entered five Billboard charts, including the Hot 100. Moreover, the single topped the Adult Alternative Airplay and Hot Alternative Songs charts. The band's incredible breakthrough led to a highly-anticipated fourth album, Take Good Care, dropped in 2018. The record became the band's first effort to enter the Billboard 200 and entered the Alternative chart's Top 10. Take Good Care featured the number 1 Adult Alternative Airplay single, "All My Friends," which also made waves in the international chart.
Earlier this year, The Revivalists dropped the lead single, "Kid," from their upcoming album. Frontman David Shaw expounded that the song is about capturing the essence of life. "We all go through ups and downs. Sometimes, we don't believe in ourselves. We've got skeletons in the closet trying to drag us down. But you've got to believe in yourself." The band's upcoming effort, Pour It Out Into the Night, will be released this June via Concord Records.
For their show at the Greek Theater Berkeley, The Revivalists will be joined by Band of Horses, who's also promoting their latest effort, Things Are Great. The album has been preceded by singles "Crutch," "In Need of Repair," and "Lights." In 2006, Band of Horses debuted with the hit single "The Funeral. The song was named one of the greatest songs of the 2000s by Pitchfork.
Catch The Revivalists and Band of Horses at the Greek Theatre Berkeley on Thursday, 31st August 2023! Tickets are now available!