William Randolph Hearst Greek Theatre| Berkeley
One of the most exciting indie rock bands on the scene right now will be embarking across North America this coming Fall! Grab your chance to see them as they make a stop off in Cali… The War On Drugs comes to Greek Theatre Berkeley on Friday 6th October 2017!
Tickets are now on sale for the incredible act and so here's a great opportunity to catch new music if you haven't seen them before… with fresh album material on it's way – this is bound to be an electrifying night!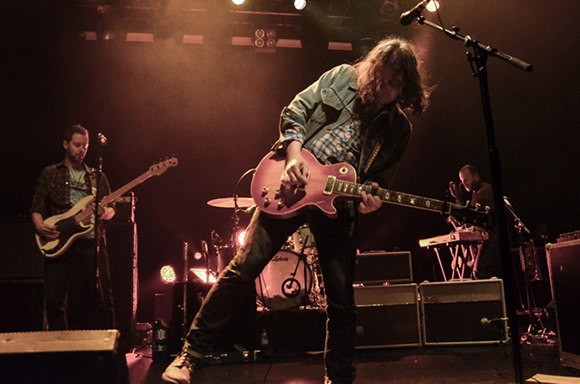 Camera, Lights, Action.. as The War On Drugs take to the stage, the crowd's cheers calm for the beginning as you cant help but be sucked into their wave of sound and feel good, effortless yet affective presence between the band members! With riffs and melodies that seriously take you back to a place of nostalgia, even if you haven't heard them before. "Red Eyes" in particular, as it brings to mind the likes of the great iconic acts such as Bruce Springsteen and more.
"Everything was more or less of a piece, a mood delineated only by particular hooks. It offered a kind of aesthetic purity, aided by simple yet imaginatively conceived lighting, all contributing to a sense of modern psychedelic reverie. It was quite a trip."