William Randolph Hearst Greek Theatre| Berkeley
This fall, progressive guitar hero Trey Anastasio and his band are embarking on a brief outing on the west coast. The 11-date tour sets out in September and will send the legendary guitar player to major cities in California, Arizona, Oregon, and more. On Saturday, 8th October 2022, Trey Anastasio Band will conquer the Greek Theatre at UC Berkeley! The much-anticipated show will cover songs from his solo album, including his latest effort, Mercy! If you didn't get enough of Trey Anastasio's exemplary guitar playing during his massive summer tours with Phish, this is your chance to see him on stage again this 2022! So grab your tickets now and catch Trey Anastasio band at the Greek Theatre in Berkeley!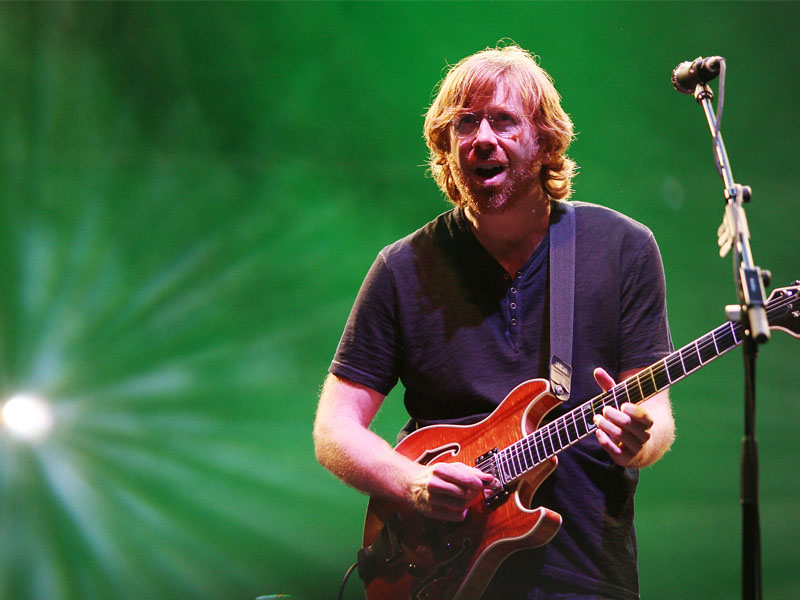 Trey Anastasio is a rock guitarist known for his work with the legendary jam band, Phish. His prowess for writing and producing music and masterfully performing guitar on stage has catapulted him to becoming one of the most prolific guitarists in the U.S. In 1983, Anastasio founded the rock band Phish in Vermont. Together with fellow band members Mike Gordon, John Fishman, and Page McConnel, Anastasio has headlined massive tours in the U.S. and abroad. In 1998, Anastasio embarked on a solo career. The band, formerly known as Eight Foot Fluorescent Tubes, dropped their debut album, One Man' Trash, and promoted at local clubs in Vermont. Eventually, Trey Anastasio band slowly expanded, adding members and instruments until the group dropped their eponymous sophomore album in 2002. The album landed at number 45 on the Billboard 200 chart and was well-received by fans and critics. As time passed, Anastasio balanced his solo works with Phish. Moreover, Anastasio has also written songs for other projects, including the score for the Broadway musical Hands on the Hardbody. This fall, Trey Anastasio Band sets out to promote their latest album, Mercy, a nine-track studio effort released in March 2022.
Tickets to see Trey Anastasio Band perform at the Greek Theatre – Berkeley are now available!