William Randolph Hearst Greek Theatre| Berkeley
Andrew Bird & Iron and Wine come to Greek Theatre Berkeley on Friday 17th June 2022 as part of their co-headling Outside Problems Summer Tour 2022. The two music acts had planned some shows together in 2020 when covid struck, and all live events had to be postponed or canceled. The two artists have great respect for each other, and Bird recently expressed how he wanted to play with Sam Beam. Both artists are very popular in the indie pop/rock genres and have a massive fan following. If you want to see them live, hurry up and get your tickets right now before they are sold out!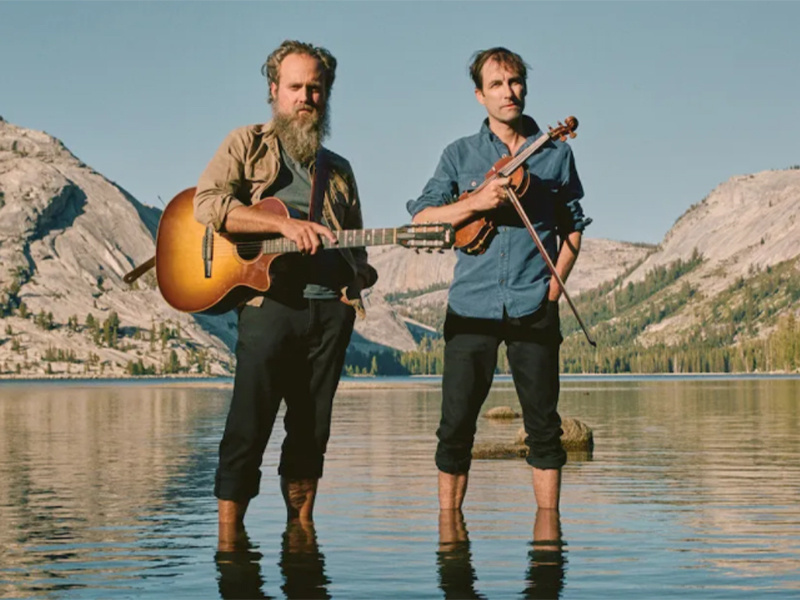 The tour kicks off in June and will run until August. It will take the two artists to more than 25 venues, including NY's Pier 17, Red Rocks, Ryman Auditorium, and many more. The tour will also stop in Iran & Wine's home state North Carolina and Andrew Bird's hometown Chicago. The spark began when the two singers got together in Yosemite for a couple of performances, and the crowds absolutely loved it.
Sam Beam, also known as Iron & Wine, has now released six studio albums, various Eps and singles, and a live album as well. His first album, The Creek Drank the Cradle, came in 2012, and it was recorded, performed, and produced in his home studio. It was also a breakthrough move in his career, and the artist has reached great heights ever since. Andrew Bird started as an indie-rock multi-instrumentalist, singer, and songwriter. He has released 16 studio albums since making his debut in 1996. His style of playing the violin is unique and loved by fans worldwide. His 2019 album, My Finest Work Yet, received a grammy nomination for Best Folk Album at the 2020 Grammy awards. If you want to catch two of these amazing artists live, get your tickets right now before they are all gone!