William Randolph Hearst Greek Theatre| Berkeley
Put your hands together for THE INCREDIBLE Arcade Fire as they come to the live stage at Greek Theatre Berkeley! With so much hype around this event, you'd be crazy to miss it… this guys never fail to bring the energy with their chart topping songs such as their unforgettable track – In The Suburbs! Tickets are NOW on sale for their performance on Friday 21st September 2018 – grab yours before it's too late…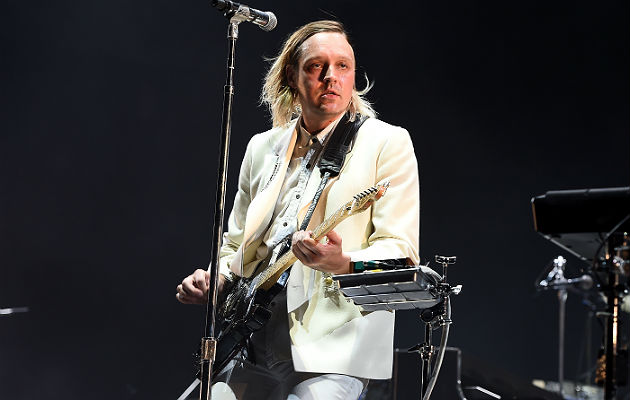 "For more than a decade Arcade Fire seemed invincible, their stadium-sweeping blend of heart, grandeur and arch principles making them the ultimate indie-rock success story. There were number one albums, Grammy Awards and sellout arena tours across the world!"
With their biggest track to date, The Suburbs – Arcade Fire really did take the world by storm and just keep on giving, with their 18th year together, they are taking to the road across North America and are ready to bring their unstoppable LIVE performance. With their indie rock sound, created by husband and wife Win Butler and Régine Chassagne, along with Win's younger brother William Butler, Richard Reed Parry, Tim Kingsbury and Jeremy Gara. The band's current touring line-up also includes former core member Sarah Neufeld, percussionist Tiwill Duprate and saxophonist Stuart Bogie.
With all of this and more they are ready to bring it to the stages for 2018 and blow each and every crowd away! Expect to hear a wide range of instruments as they usually perform with; The band plays guitar, drums, bass guitar, piano, violin, viola, cello, double bass, xylophone, glockenspiel, keyboard, synthesizer, French horn, accordion, harp, mandolin and hurdy-gurdy, and takes most of these instruments on tour; the multi-instrumentalist band members switch duties throughout shows.