William Randolph Hearst Greek Theatre| Berkeley
It's huge! It's massive! It's enormous! It's Big Gigantic! Coming to you at Greek Theatre Berkeley on Saturday May 2nd 2020. The American instrumental electronic, hip hop, and jazz musical duo based out of Boulder, Colorado. Big Gigantic are coming to Berkeley, California and they are putting on their Rowdytown festival! Buy your tickets now for this sell out festival!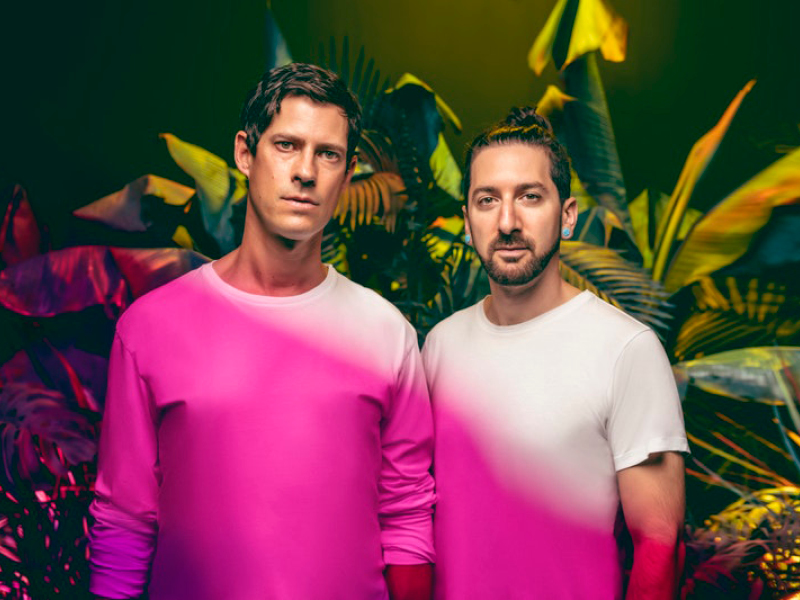 Big Gigantic are Dominic Lalli on saxophone and Jeremy Salken on drums, based out of Boulder, Colorado. They have played at a wide range of large-scale music festivals, including Coachella Valley Music and Arts Festival, Lollapalooza, Ultra Music Festival, Hangout Music Festival, Austin City Limits, Governors Ball Music Festival, Electric Forest Festival, Outside Lands, and Bonnaroo, among others. Now come along to their own headline festival Rowdytown! This dynamic live performance is enhanced by their constantly evolving lighting, stage design and production for a full audio-sensory experience.
Their brand-new album is out now, Free Your Mind is about living as the best version of yourself. Showing up fully for yourself and for those you love. Getting clear about what you want and working towards it. Learning to truly love and accept yourself. Being grateful for all you've been given and using that gratitude to spread positivity. This album explores all of the different things that make us human — the things that connect us to ourselves and to each other— so that we can get to know our true selves and live our greatest lives without anything holding us back. It's about releasing ourselves from feelings of needing to be perfect and feelings of inadequacy or comparison so we can step into our full power and live big, beautiful, fulfilling lives.