The William Randolph Hearst Greek Theatre | Berkeley, California
Trip-hop heavy, soul infused electronica for the win! Bonobo comes to Greek Theatre Berkeley on Thursday, October 20th 2022 with very special guest, Tourist. Grab your tickets right here and come zone out to Fragments! The latest album by Bonobo came out half a year ago, in January. It's had time to mellow, and now you get to hear the whole thing live, with the band! So, come wash away the summer heat and feel the soothing sounds roll over your fall music scene.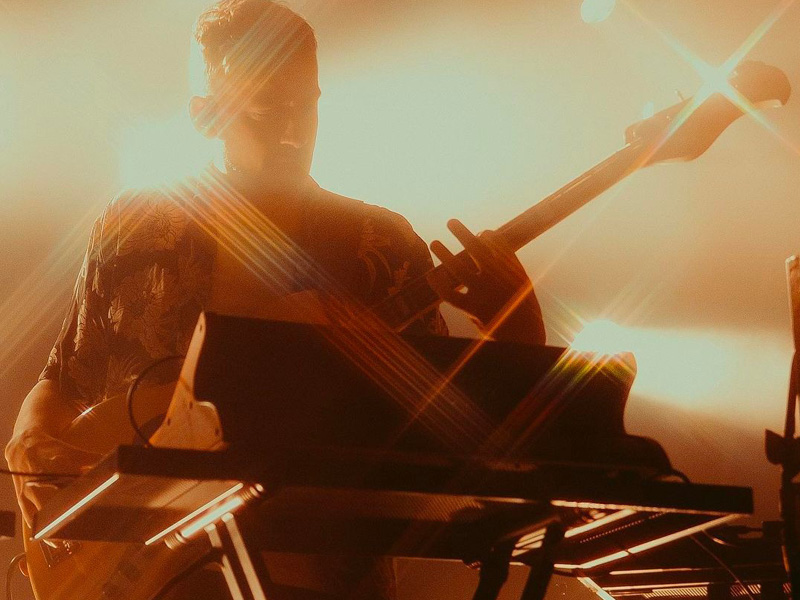 Simon Green is Bonobo, is a British musician, producer, and DJ based in Los Angeles. He debuted with a trip hop aesthetic and has since explored more upbeat approaches as well as jazz and world music influences, his tranquil electronic sound incorporates the use of organic instrumentation, and is recreated by a full band in live performances. Pitchfork named him a key figure in the 2000s downtempo electronica scene, while The Guardian associated him with the recent popularity of "ambient world electronica."
Bonobo's seventh studio album, Fragments, was released in January 2022, featuring five singles, "Rosewood", debuted in October 2021, followed by "Tides", a collaboration with Jamila Woods, "Otomo", was released in November 2021, a collaboration with O'Flynn, followed by "Shadows", with Jordan Rakei, in December, and the final single, "From You", with Joji, was released in January 2022.
Charting at number 5 in the UK, with a number 1 on the UK dance Chart, and number 6 in Australia. Clash Music reviewed the album, saying, "it incorporates an array of collaborators and a new thirst for modular synths alongside some core Bonobo elements. 'Fragments' is a bold attempt at synthesis. A work of subtle evolution, it's a record that rewards repeated listens, with patience allowing these fresh elements to rise to the surface on an album that underlines Bonobo's role as one of UK electronic music's most consistent, and pervasive voices."