William Randolph Hearst Greek Theatre| Berkeley
The Snyth-pop rockers return for one night only – Chvrches are coming LIVE to Greek Theatre Berkeley on Friday 19th April 2019! USA! "We're heading back for more shows this April." These guys are back on the road for 2019 and bring with them their brand new record "Love Is Dead" – to celebrate their release last year, Chvrches will perform it along with some of their most loved songs in an exclusive performance this spring time! Tickets are available and selling fast – so be quick, whatever you do!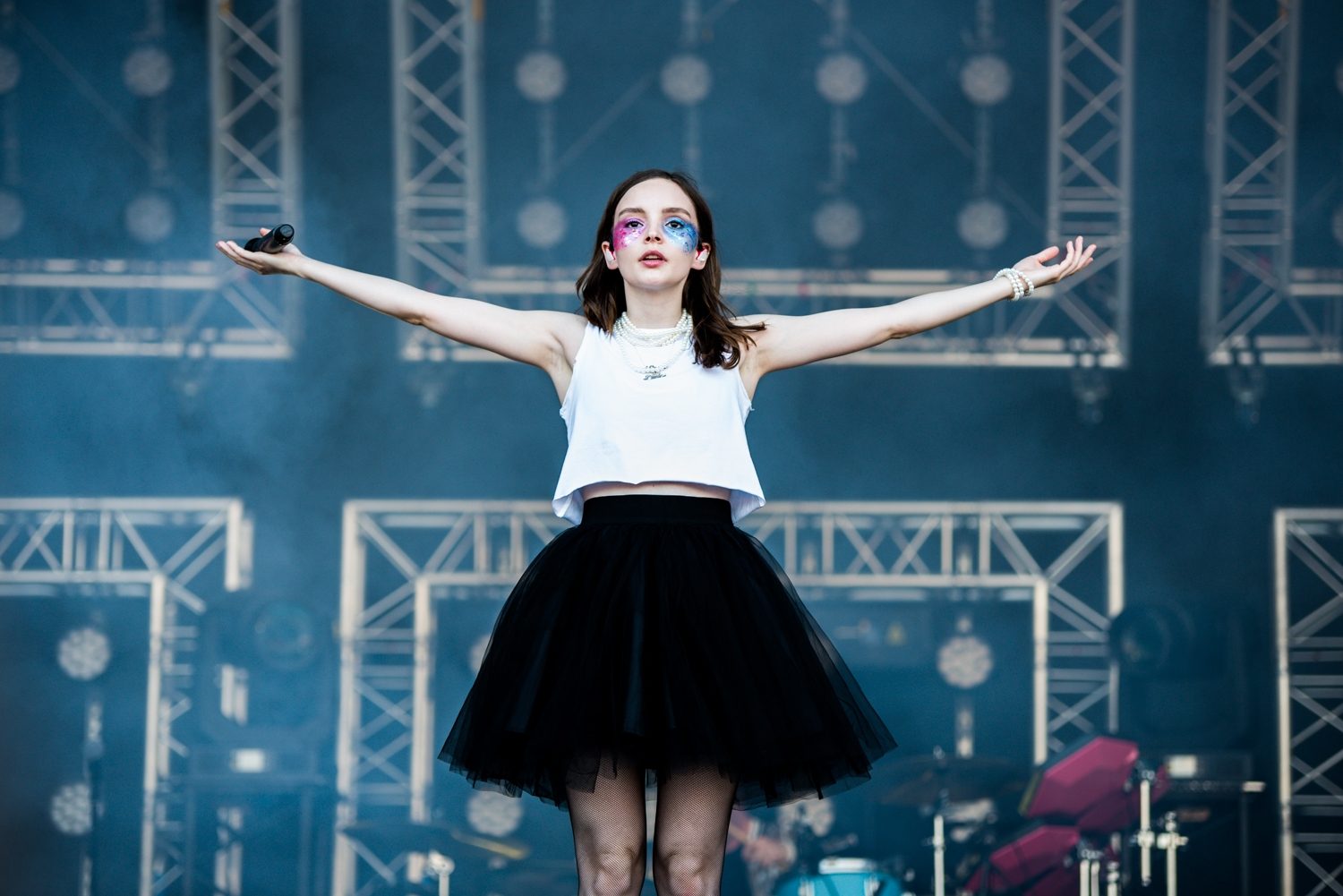 It's a rare thing when friends meet and form a band together that becomes a solid success and their new way of life, that is exactly what Chvrches have set out to do. Back in 2003, Ian Cook and Martin Doherty met as they attended university together in Glasgow.
After bringing in Lauren Mayberry, the vocalist and drummer of Blue Sky Archives at the time, her interest became apparent for the band "For me it was nice to write over different instruments and not have to try to sing and scream over live drums and a Marshall bass stack." Together the three of them quickly realised that they wanted to craft a band that would stick and it was clear that they had formed a friendship for life. Mayberry wrote the lyrics and hooks, Doherty provided melodic ideas, and Cook produced the song – they were sorted and they were ready to take the world by storm!
The Scottish rockers Chvrches have transformed their career throughout the years and perfectly blended together synth-pop, indie pop, electronic dance and more to form their recognizable soundscape, all of these elements make an incredible performance when catching them live as no one knows quite what to expect and their sets are full of pleasant surprises.
Chvrches have churned out a decent collection of songs with their Recover EP, which included hits "The Mother We Share" and "Recover". Their debut studio album, The Bones of What You Believe, which came out all the way back in 2013, during this time, the band came fifth on the BBC list of 'Sound of 2013.' In 2015, Chvrches were more than ready to release an album that would help to put them on the map, Every Open Eye was given to the world and just last year they returned with "Love is Dead."
2019 marks their most exciting year yet as they come back to North America for a wide blown tour! Fans finally get the chance again to catch them to their thing on the live stage – head down to your local venue this Spring-summer concert season – don't miss Chvrches LIVE!