William Randolph Hearst Greek Theatre| Berkeley
Their first new music since 2014! Butter Miracle, Suite One, is out now, a glam-influenced, interconnected four-song release that will eventually be the first half of a full Counting Crows album. Counting Crows: The Butter Miracle Tour at Greek Theatre Berkeley on Friday, September 3rd 2021 with very special guests Frank Turner, Seán Barna and Matt Sucich. So, what are you waiting for? Get some tickets now to the first new Counting Crows songs in seven years, you can be amongst the first to hear it live!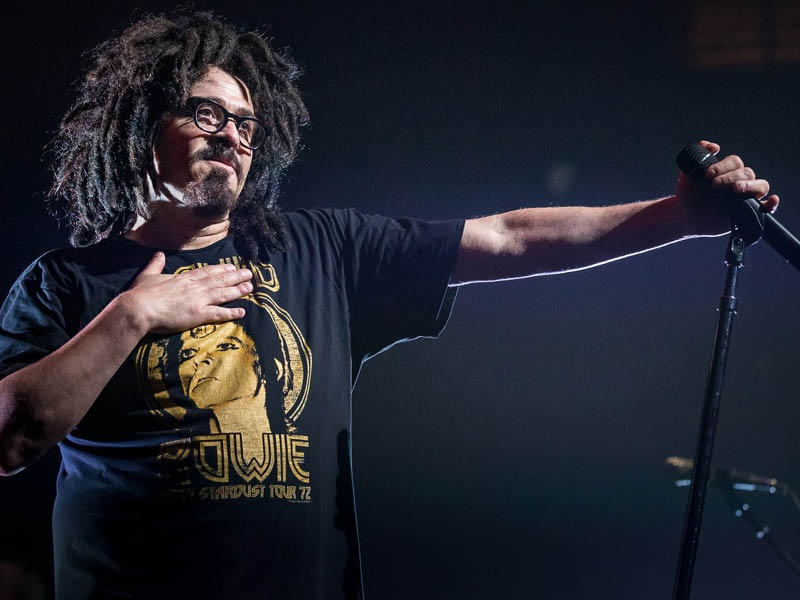 "Butter Miracle: Suite One, a melodic, wistful ode to life on tour, with a sound that somehow manages to bridge the gap between the Band and Mott the Hoople." Says Rolling Stone Magazine, Mott the Hoople and Thin Lizzy were cited as influences on original demos of the songs that Duritz wrote.
Butter Miracle: Suite One, released on May 21, 2021. The EP, Butter Miracle, Suite Two, will be released later, and together suite one and two will form a full album. The new EP consists of four songs that complete the first suite: "The Tall Grass", "Elevator Boots", "The Angel of 14th Street", and "Bobby and the Rat Kings"
Counting Crows are lead singer and keyboardist Adam Duritz, guitarists Dan Vickrey, Millard Powers, David Immerglück and David Bryson, keyboard and woodwind player Charlie Gillingham and drummer Jim Bogios. The band have become renowned for energetic and passionate live performances, often altering songs to fit a location. They made their breakthrough in 1993 with the debut album, August and Everything After, which featured the breakthrough hit single "Mr. Jones," selling more than seven million copies in the United States, there other big hit came in 2004 with the single "Accidentally in Love", which was included in the film Shrek 2.