William Randolph Hearst Greek Theatre| Berkeley
The Irish star singer who rose to the limelight for his hit singles "Outnumbered", "Power Over Me", and "Giants", the one and only Dermot Kennedy, is set to bring a new era to life as his second album named "Sonder" comes out this September. After sharing a new song "Dreamer" with powerful visuals, he's set to go on tour with a stop at Greek Theatre Berkley on Friday, 16th of September 2022. With over 4 billion accumulated streams across different platforms, the man is set to soar higher with his much-anticipated new record "Sonder" Don't miss out on big surprises by the one and only Dermot Kennedy by booking those tickets now!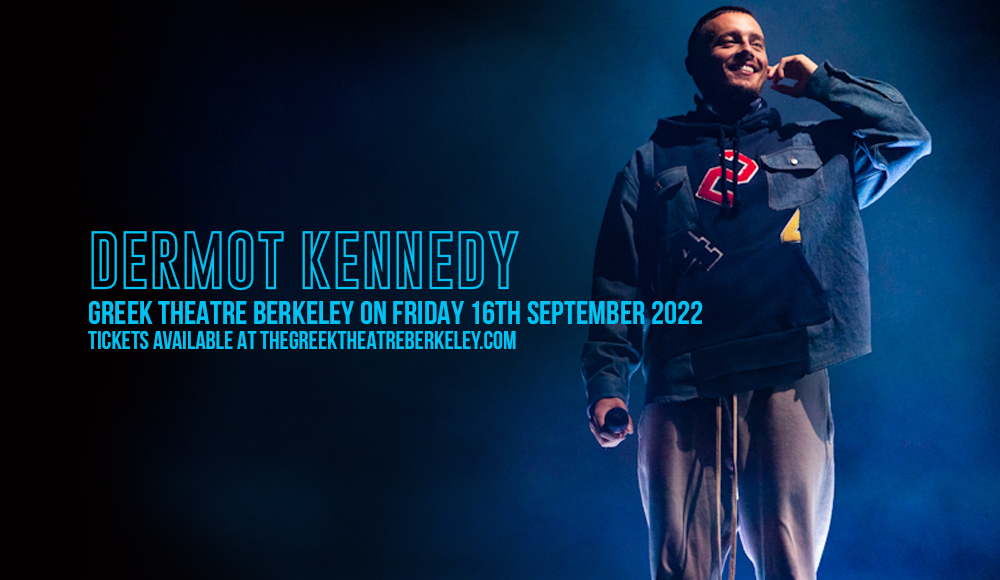 Hailing from Dublin, Ireland, Dermot Kennedy started to play the guitar at ten and began writing songs at fourteen. At age 17, he started busking which allowed him to explore his sound and get to go on tours around Dublin, Ireland, and Boston. He is best known for his songs that caught the public eye, "Power Over Me" and "Outnumbered".
After sharing a new song "Dreamer" where he makes a pact to stick through it all singing "I promise that there'll still be days the sun doesn't rise / I promise that I'll make you laugh whenever you cry", Kennedy announced his highly-anticipated new album "Sonder" coming out on September 23rd.
"I exist in an industry where we're encouraged to constantly only think about ourselves and I find that exhausting and uninspiring," Kennedy shared in a statement talking about how Sonder resonated with him for years. "I want to learn about you. Let us share all of our triumphs, all of our troubles. Let this music belong to all of us, to find our own stories and our own solace within it."
Sonder also includes his previously released singles "Better Days" and "Something to Someone". Dermot Kennedy's other hits and crowd-favorite singles include "Moments Passed", "Giants", "Power Over Me", "Lost", and "Don't Cry" with Kevin Gates.
With a big new record right around the corner, Dermot Kennedy is pumped up to share his new tracks that ooze relatability for all his fans and listeners. Big surprises are in store as Kennedy prepares to bring Sonder to the live stage. So, don't miss out by grabbing those tickets now!