William Randolph Hearst Greek Theatre| Berkeley
English electronic duo Disclosure are bringing their digital skills to the Greek Theatre Berkeley on Friday 18th April. The young duo are fairly fresh on the scene, but have already been touted as the next big thing in electronic music! Thier debut album Settle was released last year and was nominated for Best Dance/Electronica Album at the 2014 Grammy Awards!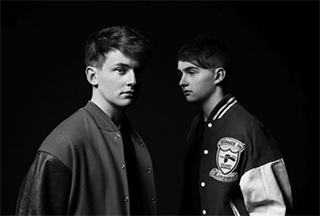 UK based electronic duo consisting of brothers Guy and Howard Lawrence. Disclosure have been making waves in the world of electronic music, with highly successful 203 album release in which they were nominated for a Grammy Award for best Dance/Electronica Album. he band picked up its first significant national radio support upon the release of the "Tenderly"/"Flow" single in January 2012. The single led to significant interest in the subsequent June 2012 EP The Face, released on Greco-Roman. They are a well known duo in the festival circuit where they grew in popularity over the last couple of years.
After the huge success of the 2013 tour the pair are back and ready to blow away the audience with fresh, new electronic sounds.