The William Randolph Hearst Greek Theatre | Berkeley, California
The Greek Theatre in Berkeley will be overtaken by the beautiful sounds of live orchestra music for a very special concert. The legendary Gustavo Dudamel will be conducting the Encuentros Orchestra with special guest Esperanza Spalding performing alongside them. You can book your tickets now for this insanely special concert but do it now before they all sell out. The date is Thursday the 4th of August 2022, and it will be a splendid evening full of symphonic music and sensual acoustics, so do not miss our on your chance to be there with the Encuentros Orchestra, Gustavo Dudamel and Esperanza.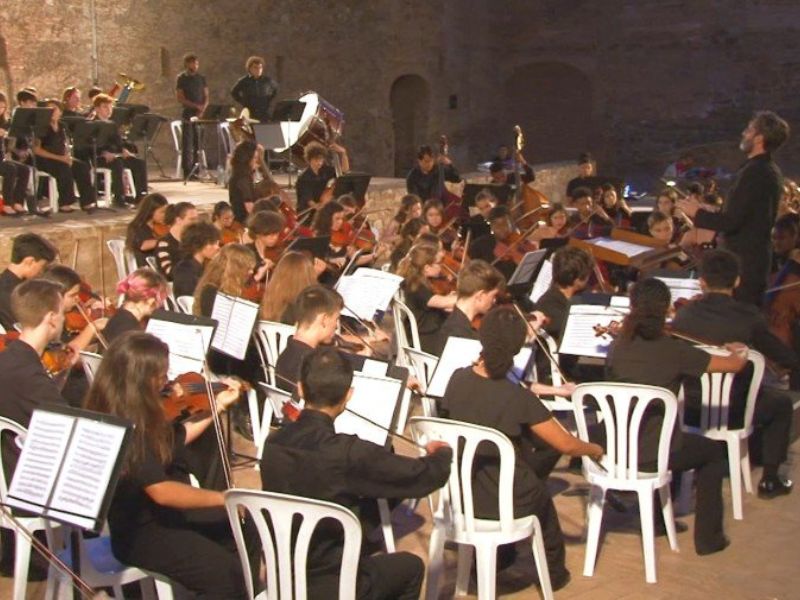 Gustavo Dudamel is the world-famous conductor that believes in the power of music. He has been awarded many honours, such as Spain's 2020 Gold Medal for Merit in Fine Arts and the Paez Medal of Art, becoming the most decorated conductor of his generation. Dudamel created the Dudamel Foundation with Maria Valverde, pushing to further spread music and give opportunity to young, gifted musicians and creating community through respect, discipline and inclusion. And this year, for the first time, the Dudamel Foundation and the LA Phil are co-presenting their first Encuentros between July the 19th – August the 4th in the USA. Encuentros is an orchestral training programme combined with workshops, concerts and master classes, all under the leadership of Dudamel with other classical music legends, such as Berliner Philharmoniker, Gothenburg Symphony Orchestra, Opéra National de Paris and Simón Bolívar Symphony Orchestra, aimed at transforming lives, inspiring and uniting people. The programme will end with epic, beautifully orchestrated concerts, and the 4th of August will be the finale in the tour. Joining them for the evening performing bass and vocals will be the multi-Grammy-winning vocalist and composer Esperanza Spalding. It will be a soul rousing, inspiring concert, so be there to enjoy the amazing music.