William Randolph Hearst Greek Theatre| Berkeley
What a time to be alive because you get to attend one of the best live performances ever on August 19, 2023, when Fleet Foxes and My Morning Jacket play the Greek Theatre in Berkeley as part of a co-headlining tour. Renowned for their impressive performances and award-winning music, you can expect to be thoroughly entertained from start to finish. Tickets are in high demand and going fast, but you've come to the right place to secure yours by clicking "Get Tickets" now. There is no reason to delay, so get it done right now.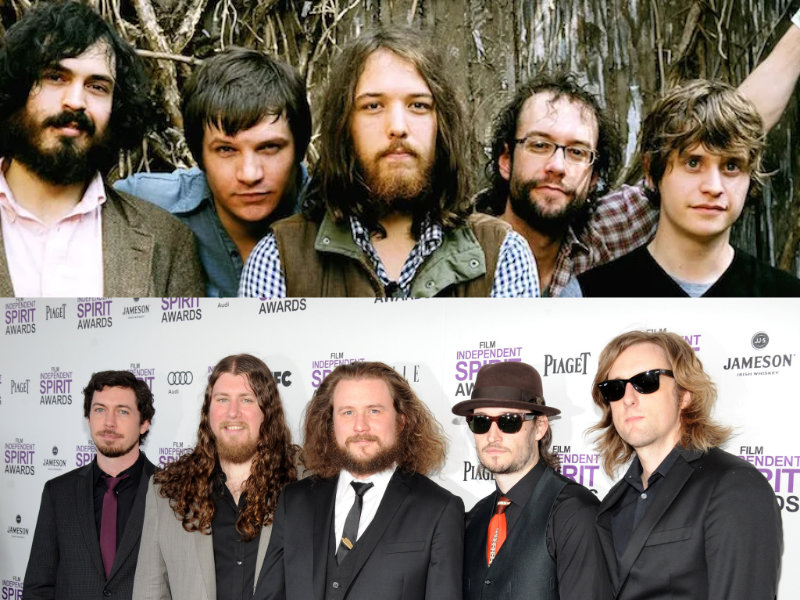 Seattle, Washington, is the birthplace of Fleet Foxes, an indie folk band that formed in 2006. Group members include Robin Pecknold, Skyler Skjelset, Casey Wescott, Christian Wargo, and Morgan Henderson. In 2008, with the release of the EP Sun Giant, they emerged out of the shadows to become some of the hottest talent on the alt rock scene. Since then, they've released three critically acclaimed albums: Helplessness Blues, Crack-Up, and Shore, and have been entertaining audiences around the globe.
The group known as My Morning Jacket got its start in 1998 in Louisville, Kentucky. The band's incredible sound is a result of the efforts of Jim James, Tom Blankeship, Patrick Hallahan, Carl Broemel, and Bo Koster. The band's first album, The Tennessee Fire, was released in 1999, and it wasn't until then that they started to gain attention from listeners outside of the United States. Several albums later, they too have become mainstays on the alt rock circuit, receiving critical acclaim for their works from fans and reviews everywhere.
You can be sure that you will have the time of your life at this show, as both bands offer a lot. Getting your hands on tickets for what promises to be the night of your life couldn't be easier; just hit the "Get Tickets" button and follow the on-screen instructions.