William Randolph Hearst Greek Theatre| Berkeley
The One More Haim Tour with Haim at the Greek Theatre Berkeley on Wednesday, April 27th, 2022 with Waxahatchee and Buzzy Lee. The trio's pandemic-delayed tour in support of their Grammy-nominated 2020 album, Women in Music Pt. III. Grab your tickets now and come listen to this hugely successful album, it was a New York Times critic's pick, Pitchfork's best new album, and included on Entertainment Weekly and Slant Magazine's list of the best albums of 2020.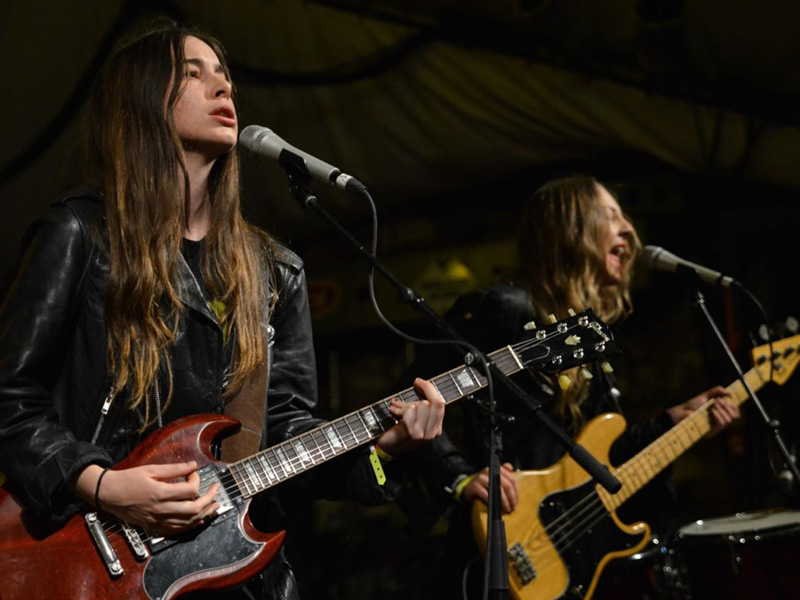 2020's Women in Music Pt. III. "A big theme on this album is recognizing your sadness and expelling it with a lot of aggression," Danielle Haim said upon its release. "It feels good to scream it in song form." Reflecting on the misogyny they have faced as female musicians only bolstered the power of the album, which was nominated for an Album of the Year Grammy in 2020. But despite those sometimes-heavy subjects, Women in Music Pt. III is also HAIM at their most playful, and accomplished. "We wanted it to sound fun," added Danielle. "Everything about the album was just spontaneous and about not taking ourselves too seriously." Women in Music Pt. III, is their third studio album and was released in June 2020, it received widespread critical acclaim, with critics praising its honest and vulnerable lyrics and its experimentation with a wide range of genres, while also paying homage to several other artists. The album climbed to the number 13 spot on the Billboard 200 and earned the top spot on the Top Alternative Albums, Top Rock Albums, and the UK Albums charts.
Based in Los Angeles, CA, Haim are sisters, lead singer, guitarist and drummer Danielle Haim, singer and bassist Este Haim, and singer, keyboardist and guitarist Alana Haim. The three have never approved of being "put in a box," as the eldest sibling, Este Haim, said in 2020. "We don't care about genre or sticking to any sort of script," middle sister Danielle confirmed. "We have the most fun when nothing is off limits."