William Randolph Hearst Greek Theatre| Berkeley
There's so much anticipation brewing at Greek Theatre Berkeley as the rumors have been confirmed to be true! The fierce female pop rockers – Haim have announced a brand new tour and with it comes a date as they take to the Greek Theatre Berkeley and you can grab the chance to be there! Book here for tickets to Haim on Friday 6th April 2018! It's going to be an amazing, out of this world show!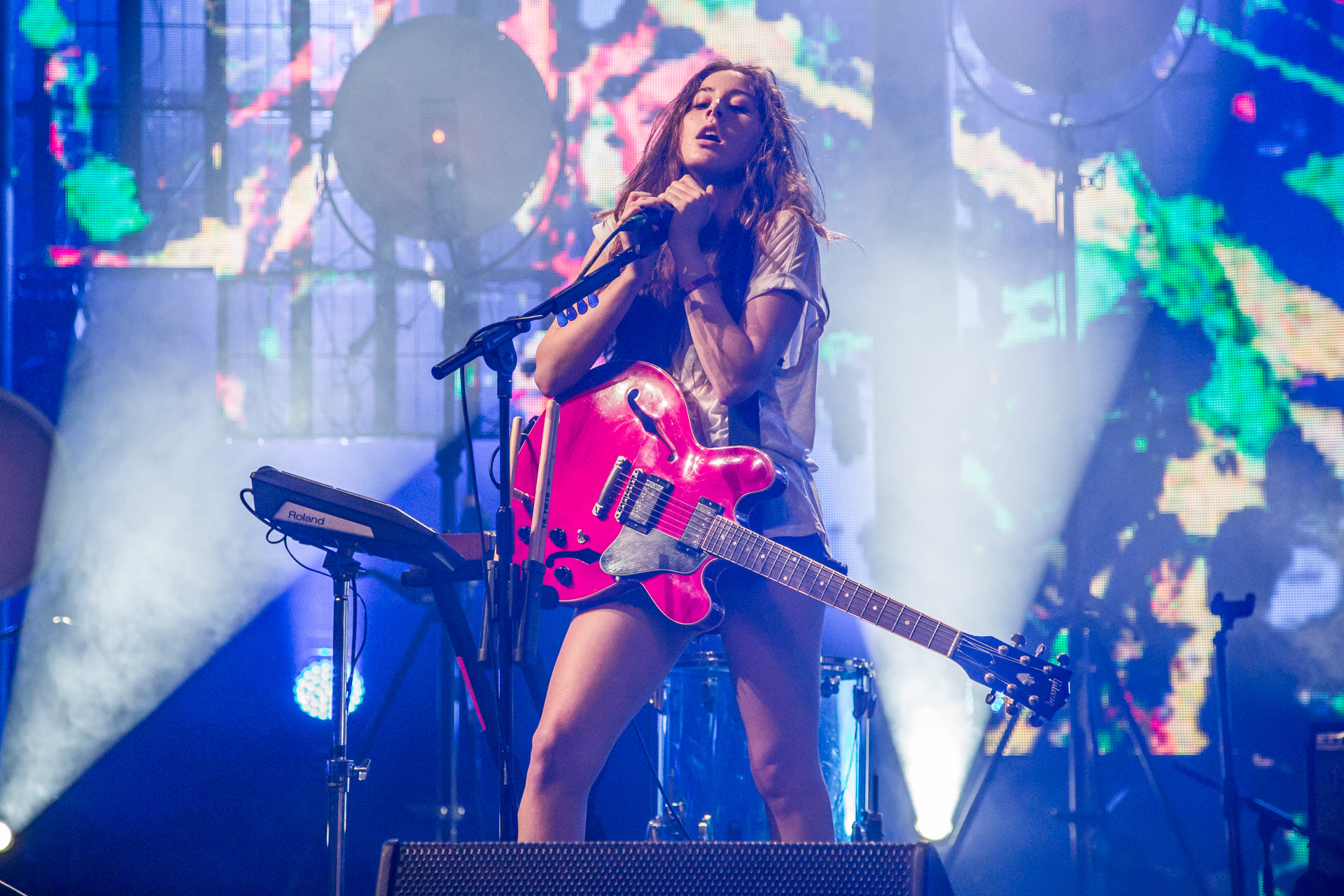 HAIM have been rocking the stages all across the world, hailing from the trendy scene in Los Angeles, these three sisters / best friends have formed a group that is oozing with talent, the members are; Este Haim (bass), Danielle Haim (guitars and lead vocals) and Alana Haim (guitars and keyboards). With their main instruments, their live performances also feature other instruments… and their shows are some what heavier than the recorded singles which have a more clear pop commercial sound.
These sisters were brought up in a musical family so learned from an early age how to cover songs with instruments in their first project with their parents, Moti and Donna – a rare experience that has helped to shape their love and dedication to music.. sisters Este and Danielle started showcasing their own talent in Valli Girls in 2005 and with an appearance on the Nickelodeon Kids' Choice Awards.. it was clear they would go far. They later founded Haim with younger sister Alana in 2007, but for years they were playing it low key. Until their first EP that gathered them plenty of good feedback and spread their sound far and wide.
Incredible reception at the South by Southwest festival, led the group to sign a deal with Polydor Records and a management deal with Jay-Z's Roc Nation group in mid-2012. It was here that they released their first huge album – Days Are Gone, with this release they played so many concerts right in the limelight, including their memorable show at the UK's Glastonbury Festival. The record hit the number 1 in UK and by the end of 2013 won awards, following this Grammy Nominations and further they released their second Something to Tell You, in the summer of 2017.
2018 brings another exciting year ahead – are you ready to join them for the ride?!