William Randolph Hearst Greek Theatre| Berkeley
Jazz has always been known as a genre of music where the meeting of the minds and collision of souls take place. The collaborative nature of jazz music usually happens in recorded music, but it is brought to life and best experienced live. This co-headling tour of Herbie Hancock & Kamasi Washington is definitely one for the books. Truly one of epic proportions as each will perform two distinct sets as each will be bringing and performing with their own full bands. Start booking your tickets now as they are en route to the Greek Theatre Berkeley on Friday 23rd August 2019. Click that 'buy tickets' button now.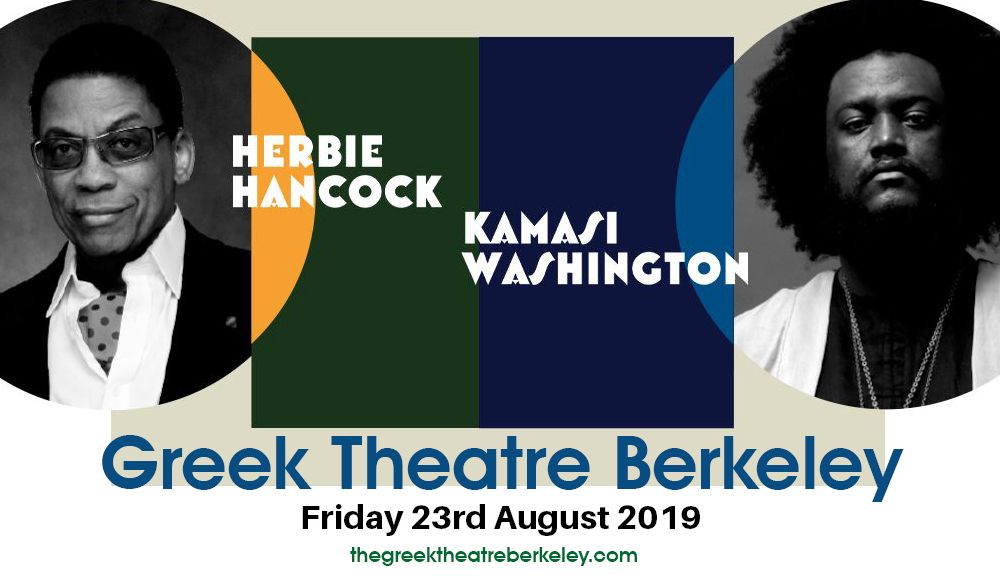 Herbie Hancock is tagged as one of those certified 'all-time jazz greats'. He had an early start in music, playing the piano at age 7 and developing a keen interest in jazz music during his high school years. In college, he was torn between his love for jazz and wanting to pursue a career in engineering. Eventually, he pursued his music but integrated his skills in electronics as he experimented with jazz fusion, funk, and electro. He is considered one of the architects of the post-bop sound, as he pioneered the use of synthesizers and elements of funk with jazz.
Kamasi Washington is from the new breed of jazz musicians, so to speak. He is "touted as a jazz resurgence in popular culture," according to the National Public Radio (NPR). He has gone beyond the realm of jazz to collaborate with jam bands like The String Cheese Incident and hip-hop artist Kendrick Lamar.
Hancock sees this concert collab as a bridge to a wider audience and an avenue for learning.
"I'm learning a lot from the young people I'm working with … because they built the new structures, social media and that whole arena, and that affects how you get things out in front of the public to let them know you're working on something.
So I'm still learning, which I'm very happy about. I never want to stop learning. And I'm not even thinking in terms of: "I'll do this record, get it out there, promote it, do some concerts, and then at some point I'll work on the next record." These days, you can put out two tracks, then something a little later that's connected to the other two. So where you draw the line is up to the artist. It's a new day. "
This is an explosive combination you should'nt dare miss! Book your tickets now!