William Randolph Hearst Greek Theatre| Berkeley

Jackson Browne fans are in for an exciting year because the country music singer-songwriter is spending 2022 on the road promoting his tour, "An Evening with Jackson Browne." The tour will have the "Running On Empty" singer traverse North America on a 40-city trek and make a noteworthy stop at the Greek Theatre in Berkeley on Friday 9th September 2022! Expect nothing but the biggest hits and most-beloved tracks from Browne's 15 albums, such as "Somebody's Baby," "Doctor My Eyes," "Stay," and "The Pretender." Don't wait too long before grabbing your tickets to this much-awaited event featuring the country's legendary country music star!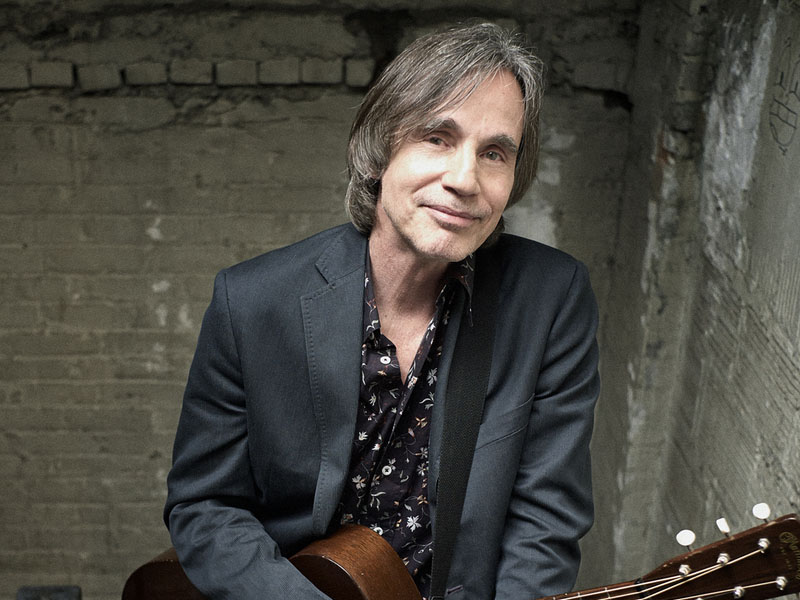 Jackson Browne is a country music phenomenon that has sold over 18 million records in the United States. His 40-decade career has stood the test of time, with his latest works still performing impressively on the charts. His music style has long been highly-acclaimed and praised by critics for its honesty and authenticity. His legacy and influence have impacted the industry and paved the way for new generations of country music artists. In 2004, he was inducted into the Rock and Roll Hall of Fame by Bruce Springsteen.
Moreover, he later received a similar honor, having been inducted into the Songwriters Hall of Fame three years later. Jackson Browne is a six-time Grammy Award nominee. Moreover, Rolling Stone also listed him as one of "The Greatest Songwriters of All Time." Apart from his music-related accolades, he has received numerous awards for his social activism and humanitarian endeavors, including the John Steinbeck Award, the Chapin-World Hunger Year Harry Chapin Humanitarian Award, and the Golden Plate Award of the American Academy of Achievement.
Last year, Browne released his latest studio album, Downhill From Everywhere. The record received raving reviews from critics and was highly regarded for the music's honesty and empathy. During an interview, Browne wrote the lyrics from the perspective and emotion of specific individuals. "There's a deep current of inclusion running through this record," Browne explains. "I think that idea of inclusion, of opening yourself up to people who are different than you, that's the fundamental basis for any kind of understanding in this world."
Don't miss Jackson Browne's show at the Greek Theatre in Berkeley on Friday 9th September 2022!