William Randolph Hearst Greek Theatre| Berkeley
There's nothing quite as exciting as finding our that your favorite artist is not only releasing his first full album in three years but is also going on TOUR with it! Grammy-winning singer and electronic musician James Blake has announced his fifth studio full-length, "Friends That Break Your Heart" — which he describes as "a concept album" — will be out on September 10. What can we expect from the new album? Well, judging by the song he recently dropped, 'Say What You Will', we can expect cathartic emotion expressed through unparalleled vocals. Besides, when it comes to Blake's lush R&B balladry, there's just no competition.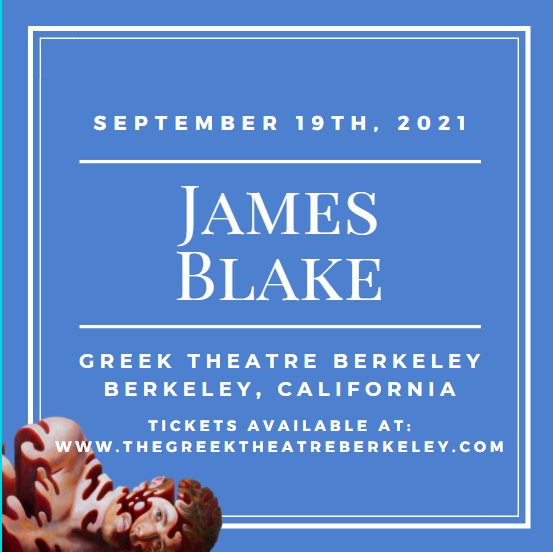 To promote the new album, Blake got real with his fans and society once again. He dropped a single called "Say What You Will" which is accompanied by a fantastic music video starring him and Billie Eilish's brother Finneas. The song has that signature sad Blake feel to it as we get reflections on modern society's desire to be better than our fellow man in every regard. Blake is constantly being upstaged by Finneas in the video, and it's something that he does his best to navigate through, especially considering he is in the music industry. As difficult as it is to imagine that someone with the fame and awards of Blake feeling pressured to do better, it turns out it really is all the same when it comes to comparison – "the killer of joy", as Blake himself refers to it. Blake's tour in support of his new album will kick off September 16th and 17th with a pair of gigs at San Diego's The Observatory, and quickly after will make its way to the Greek Theatre Berkeley on Saturday, September the 19th. Tickets are still available.