William Randolph Hearst Greek Theatre| Berkeley
When the summer heat overwhelms you, soak yourself with warmth, positivity, and love as Jason Mraz, with his Superband, brings breezy happiness at the Greek Theatre Berkeley on July 19. The "I'm Yours" hitmaker strolls you to his latest album, "Mystical Magical Rhythmical Radical Ride." As playful as its title, songs about positivity fills its track. Experience live his performance of the songs "Feel Good Too," "I Feel Like Dancing," "Irony of Loneliness," "If You Think You've Seen It All," and more. You will surely leave this concert comforted with a gentle ray of sunshine. Buy tickets now to reserve seats. To do so, follow the "Get Tickets" link to proceed.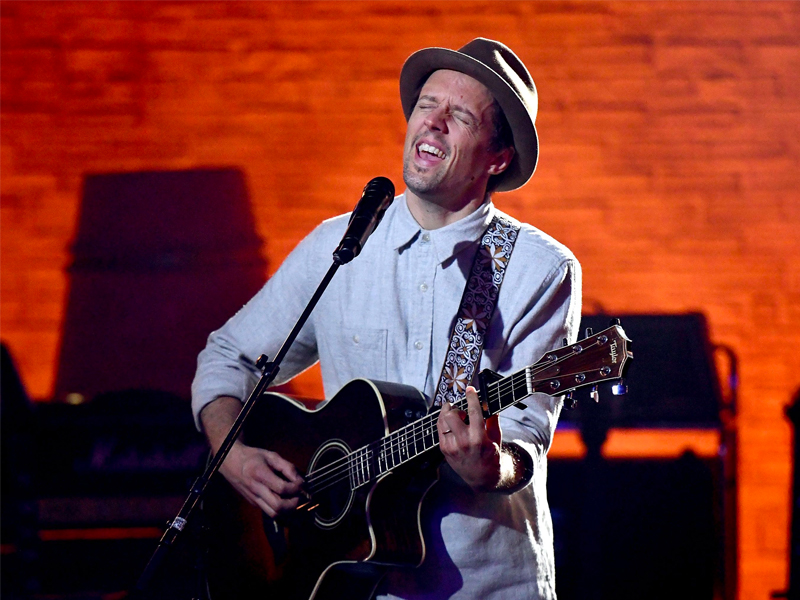 Who will ever forget the cheerful song "I'm Yours" and the singer who wrote this love anthem? When Jason Mraz comes into mind, his pop tunes, funkier beats, and organic production are usually the highlights. It is not difficult to proclaim that life is a little easier with his upbeat tunes, which many people have undyingly sung along to. Due to his music tending to be earnest and heartfelt, many of his songs have become happy pill or comfort music for many people.
For those who do not know, Jason's music career began in 1999. His first gig was being the roadie for the band Elgin Park. By 2000, he self-released his first album, "The Jason Mraz Demonstration." In 2001, he was signed with Elektra Records and produced his studio debut album "Waiting For My Rocket To Come" the following year. In 2003, after trying to break big, "The Remedy (I Won't Worry)" became his first top 40 song on the Billboard charts. Jason went on a hiatus for three years after his first studio album. Through the years, the record garnered further acclaim, and by 2005 it became certified platinum. That same year, his sophomore "Mr. A-Z" came out with massive success. "We Sing. We Dance. We Steal Things" followed in 2008. A highlight of this album is "I'm Yours," which took his career to greater heights. "Love Is a Four Letter Word" became his second top-charting album, reaching second on Billboard 200. His subsequent three albums, "Yes!" (2014), "Know" (2018), and "Look for the Good" (2020), marked his transfer into a folk approach to his sound.
Mraz has won two Grammy Awards, two Teen Choice Awards, a People's Choice Award, and the Hal David Songwriters Hall of Fame Award.
With his Superband, Jason Mraz will perform at the Greek Theatre Berkeley on Wednesday, July 19. Reserve tickets now!