William Randolph Hearst Greek Theatre| Berkeley
Jazz fans it's time to get excited as this one day performance comes to the live stage! Jazz at Lincoln Center Orchestra: Wynton Marsalis will be heading to Greek Theatre Berkeley on Sunday 23rd September 2018 for a very special evening that you will be glad you did not miss! Wynton Marsalis and Orchestra always gives a show that is entertainment at its finest! Be sure you get your tickets today as they are already selling fast!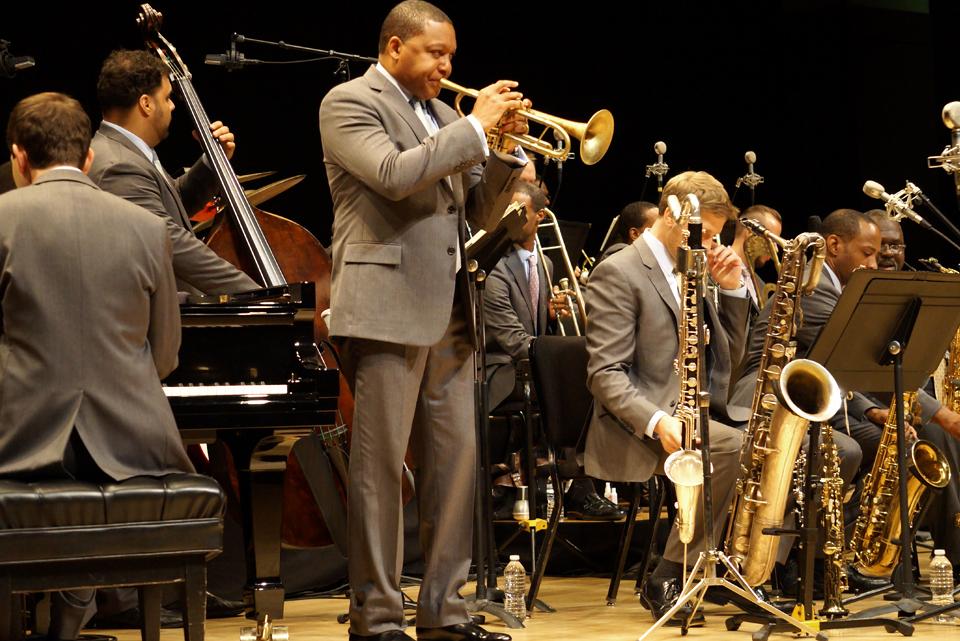 "The standing ovation at the end said it all. We had enjoyed it too."
"Time and again Marsalis played with wonderful clarity and lyricism. He also enjoyed several opportunities to roam free and do walkabouts around the audience."
As one of the biggest names in Jazz, Wynton Learson Marsalis is a must-see for so many, with his multi-talents working as a composer, teaching and artistic director of Jazz at Lincoln Center – he now brings it across the country and will be stopping off at Greek Theatre in California this coming Fall season! With his incredible career he has been awarded nine Grammy Awards and his Blood on the Fields was the first jazz composition to win the Pulitzer Prize for Music.
It was clear from the beginning that Wynton would take to music and make his it his life's entire work as it well and truly runs in his family! With his father, the jazz musician Ellis Marsalis Jr. (pianist), grandson of Ellis Marsalis Sr., and brother of Branford (saxophonist), Delfeayo (trombonist), and Jason (drummer). With a move to NYC in 1979, he really started to shine in his own right, attending Juilliard, he picked up the skills he needed to perform at his surrounding local venues. With a grant from the National Endowment for the Arts to study with trumpeter Woody Shaw, one of his biggest influences. He was also mentored by Herbie Hancock, with whom he often performed – a triumph for any Jazz musician or vocalist!!
Marsalis takes influence from a long list of legendary artists in the Jazz world such as; Duke Ellington, Miles Davis, Harry Sweets Edison, Clark Terry, Dizzy Gillespie, Jelly Roll Morton, Charlie Parker, Wayne Shorter, Thelonious Monk, Cootie Williams, Ray Nance, Maurice Andre, and Adolph Hofner… the list goes on.
Come and see the talented Wynton Marsalis LIVE at The Greek Theatre – tickets on sale above today!