William Randolph Hearst Greek Theatre| Berkeley
Fans of ambient and new-age, be prepared for a brand new experience. For the first time EVER, Jean-Michel Jarre is on tour in North America! Grab your tickets for this once-in-a-lifetime opportunity to see the pioneer in electronic music at the Greek Theatre Berkeley on Friday 26th May 2017!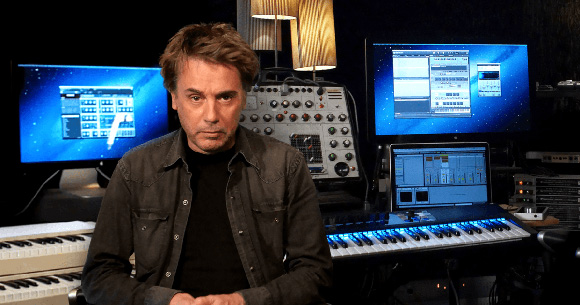 Raised in Lyon, France, Jarre had a musical upbringing, schooled in piano and introduced to a diverse plethoria of art forms, from jazz musicians to street performers. He was most heavily influenced by Perre Scheffer, one of the early pioneers of musique concrète, (pieces formed by samples of naturally occurring non-musical sounds, for example wheels on a train track, the hammering of builders, a dog barking, etc.), incorporating the layered, minimalist approach and attention to detail in sound to his own pieces.
In 1976, he found mainstream success with his album "Oxygène," which flew straight to number 1 in the French charts and number 2 in the UK. It's innovative, otherwordly futuristic sound, cobbled together in a home studio using a variety of analog synthesizers, one digital synthesizer and a variety of other electronic effects and instruments, became a benchmark in electronic music, influencing the development of multiple synthesizer-led genres of music since.
The detail and precision of Jarre's music is also reflected in his live performance. Every aspect of the show, from staging to lighting to effects, is carefully constructed and thought out beforehand. From lights and laser displays to fireworks, Jarre truly puts the spectacle into the show. In fact, many of his albums have been deliberately released to coincide with high-volume outdoor events, and he has become well-respected as much as an innovative performer as a pioneering musician. Don't miss your chance to catch what promises to be an altogether otherwordly evening.