William Randolph Hearst Greek Theatre| Berkeley
Get ready to catch, the one and only – John Legend as hits the stage to bring his chart topping singles as he embarks on his 'Darkness and Light' tour! John Legend has written many beautiful songs that stretch across genres such as Reggae, R&B, Soul, Pop and Hiphop, his talented collection is one that should be witnessed live!
Don't miss this special evening at Greek Theatre Berkeley on Saturday 27th May 2017! Book your tickets while you still can for the sensation that is – John Legend.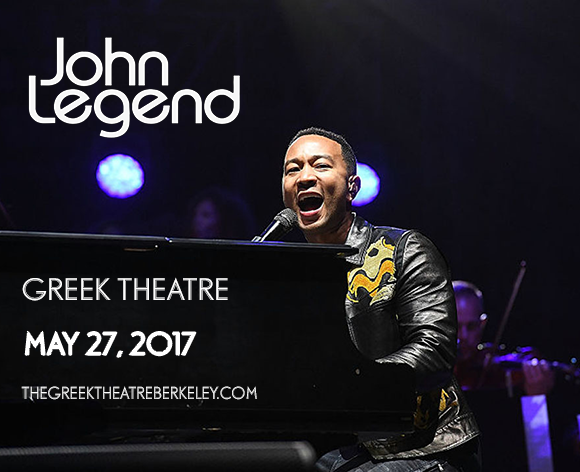 With many top 10 singles, Grammy Awards, collaborations with the biggest and best artists to walk the earth… this wonderful artist really does deserve all the praise he gets. John Legend brings elements of Soul into a merge of other genres, all surrounding his roots as a pianist.
2004 brought John Legend into the limelight with his groundbreaking debut album, 'Get Lifted' – the record was released via Kanye West's label (who he would later collaborate with) and included the unforgettable song that is still idolized today – "Ordinary People." This beautiful and emotive track exploded onto the charts and onto music channels and would give him the big break that changed his career forever.