The William Randolph Hearst Greek Theatre | Berkeley, California
The love crooner is back on stage! Catch multiple Grammy winner John Legend as he makes June 11 a special night on "An Evening with John Legend" at the Greek Theatre Berkeley. The hit-maker will surely bring groovy tunes, soulful singing, and infectious charm to this concert everyone has been waiting for. Get to know him more with his most recent album, "Legend." This Legend-ary summer night in Berkeley will be filled with love, pain, and emotional healing as John Legend bares himself on this album (a slight shift from his past playful songs). This is an emotional journey no one will be prepared for. Soak in the feels as he will be performing songs like "Likely – All She Wanna Do," "Rounds," "Good," "Dope," "One Last Dance," "Splash," and more. Like his past performances, this concert will undoubtedly begin with fun, funky songs you can dance with and will move on to the signature soulful ballads which made people fall in love with him. Since this will be one of the biggest concerts of the renowned theatre, fans will surely swarm the famous California venue. That is why you must buy tickets before they are sold out! To do this, click the "Get Tickets" link.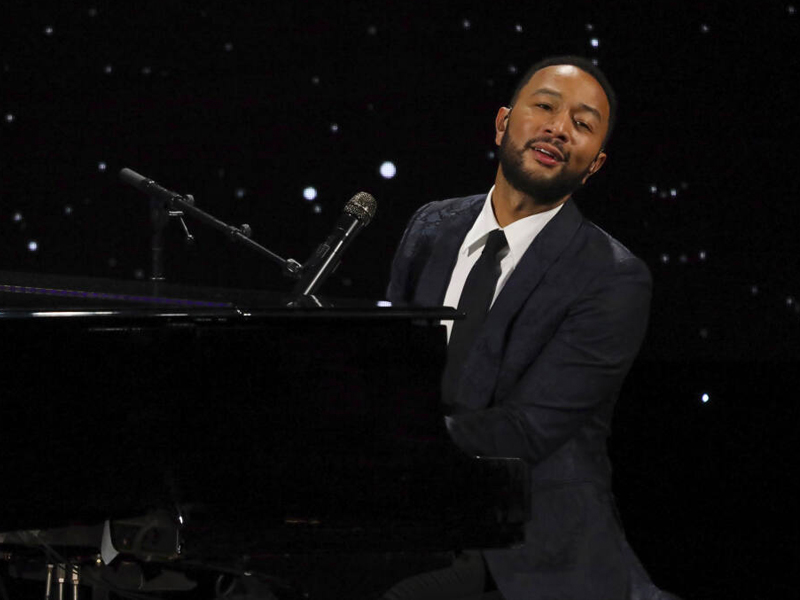 Before becoming an established musician, John Legend worked with songs that became hits not for himself but for other artists. Some of the biggest names he worked with were Lauryn Hill, Jay-Z, and Janet Jackson, contributing to songs that would later reach the top of the charts. His musical prowess was soon noticed when he got signed with GOOD Music, Kanye West's record label.
Before long, the then-new artist released his debut album "Get Lifted" in 2004. It was an immediate hit, well supported by artists such as Snoop Dog, Kanye, and Min Ben-Ari, who appeared on the album's tracks. The album spawned four banger songs entitled "Used to Love U," "Ordinary People," "Number One," and "So High." The album peaked at the top fourth spot of the Billboard 200. The following year, Legend would receive eleven Grammy nominations and win three for "Best New Artist," "Best R&B Vocal Performance," and "Best R&B Album." After another year, his sophomore "Once Again" came to be with the single "Save Room," reaching the top ten of Billboard 200 (his second time on the chart). This album would gain him another two Grammy wins. Ready to defy expectations, 2008 was marked by the release of his third album "Evolver," this time, he shifted to other genres, such as reggae and pop never heard from him before.
Legend's rise to stardom was smooth sailing as the 2010s came. His first album of the decade was "Love in the Future," which would spawn the international hit song "All of Me." This album was followed by "Darkness and Light" in 2016, "A Legendary Christmas" in 2018, "Bigger Love" in 2020, and "Legend" in 2022. All of these albums peaked in the charts.
Berkeley, California fans meet the legend live with "An Evening with John Legend" at the Greek Theatre Berkeley on Saturday, June 17. Buy tickets now!