William Randolph Hearst Greek Theatre| Berkeley
90's hip hop group Jurassic 5 are bringing there heavy old school beats to the Greek Theatre Berkeley July 11th! Their latest outing from the group is dubbed "Word of the Mouth" 2014 Tour, the veteran group haven't performed together in six years, but are now reuniting for fans across the country! Fans of the group should definitely not miss this rare tour from the 90's favorites, tickets online now.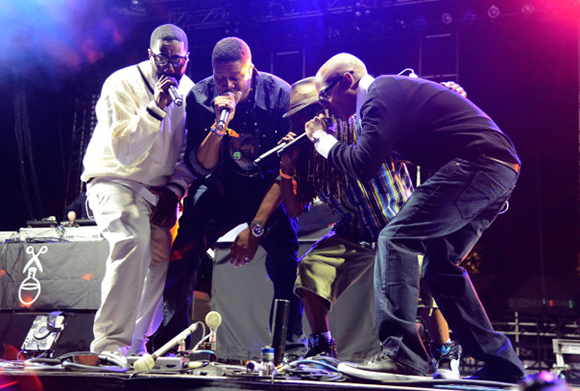 Jurassic 5 have always been known for their alternative rap/ hip-hop styles. Originally formed in 1993 by Charles Stewart (Chali 2na), Dante Givens (Akil), Courtenay Henderson (Zaakir), Marc Stuart (Marc 7), and disc jockeys Mark Potsic (DJ Nu-Mark) and Lucas Macfadden (Cut Chemist).
Their best known hits include: High Fidelity, A Day at the Races, Contribution, After School Special and more! After a six year break they are reuniting for a sellout summer tour, stretching across the US it will be arrive at the Greek Theatre Berkeley on July 11th.