William Randolph Hearst Greek Theatre| Berkeley
Harking back to 1950s and '60s R&B with his vintage flavor and soulful sound, the incredible Leon Bridges comes to Greek Theatre Berkeley on Friday 7th September 2018! Embarking on his Good Thing tour this summer, the silken-voiced singer will be promoting his hotly anticipated new album of the same name – thrilling fans with a bevvy of new material, as well as hits like "Coming Home"!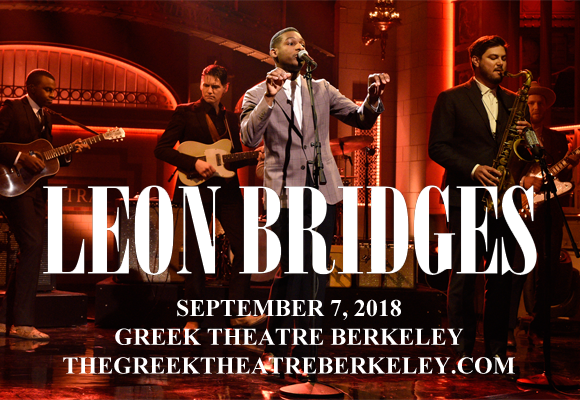 American gospel and soul singer, songwriter and record producer Leon Bridges began his music career in 2014 when he signed with Columbia Records. Bridges released his debut album, Coming Home, the following year, launching his smash hit single of the same name, which peaked at number seven on the Billboard Triple A chart and became a Top 10 Most Viral Track on Spotify. The album itself was nominated for Best R&B Album at the 58th Annual Grammy Awards. Bridges' follow-up album, Good Thing, is slated for release in May 2018.