William Randolph Hearst Greek Theatre| Berkeley
Creating an impact on such a well-respected and credible artist such as Pharrell Williams definitely speaks volumes about the talent and artistry of Maggie Rogers. This time she has risen on her own merits. Being one of the most followed indie artists to date, the timing is indeed ripe for the picking for her to hit the road and reach out to her multitude of followers aching to see her on center stage live. Catch Maggie Rogers at the Greek Theatre Berkeley on Friday 20th September 2019. Book your tickets now!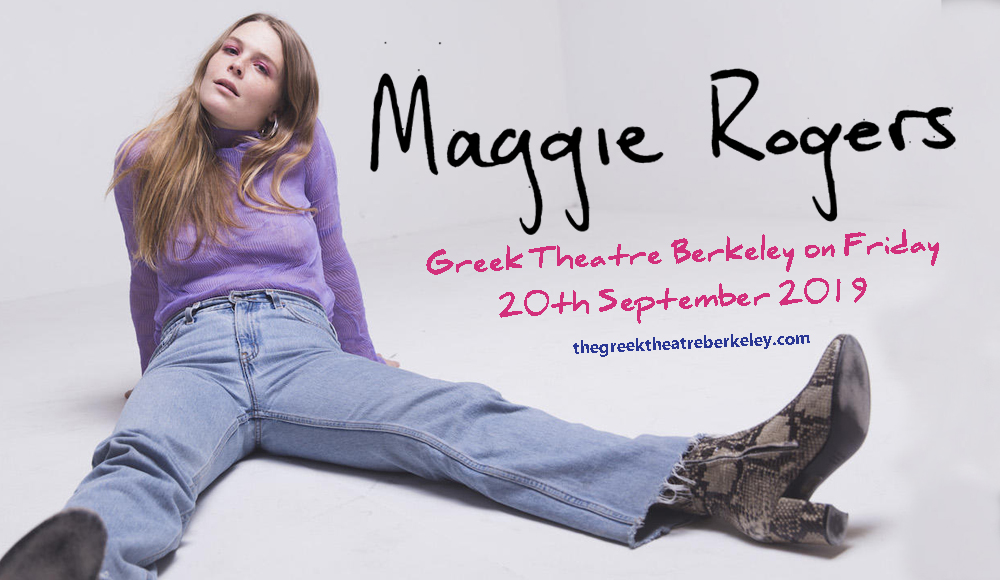 Catching the attention, impressing, and moving Pharrell Williams into deep appreciation her song "Alaska" was just the tip of the iceberg in discovering the musical genius of Maggie Rogers. The video of Williams deeply moved as he heard the song played at his masterclass went viral and prompted Rogers' meteoric rise to fame. Maggie Rogers wasted no time in recording her debut EP "The Echo", that she recorded it from a broom closet converted into a makeshift recording studio. Then she recorded a follow-up, released in 2014, titled "Blood Ballet". From a string of hit single after the other, her major debut EP, "Now That the Light is Fading", was released in February 2017, with a steady climb at the U.S. Billboard charts until it peaked at No. 4 on the Heatseekers Albums chart and No. 39 on the Top Rock Albums chart on the following month. Her distinct indie pop-tronica sound makes her one of the most followed artists to date.
Maggie Rogers is a star on the rise, and so are demands for tickets to her show. Catch it while you can!