William Randolph Hearst Greek Theatre| Berkeley
Are you in a quest for the best country music concert experience this summer? Well, look no more because the country music trailblazer Maren Morris is set to take California's The Greek Theatre by storm this Saturday, September 17. As support to her upcoming album "Humble Quest," Morris will embark on a 41-date tour across US and Canada — and California is fortunate to be part of this! This is one of the biggest since the pandemic restrictions are lifted. That is why fans can expect that the country music star will give nothing but the best concert experience for dedicated fans who eagerly waited for her to come back on tour after the success of her 2019's "GIRL: The World Tour." This is now your chance to see this country hitmaker live, so make sure to grab your tickets to secure the best seats in the house. See you there!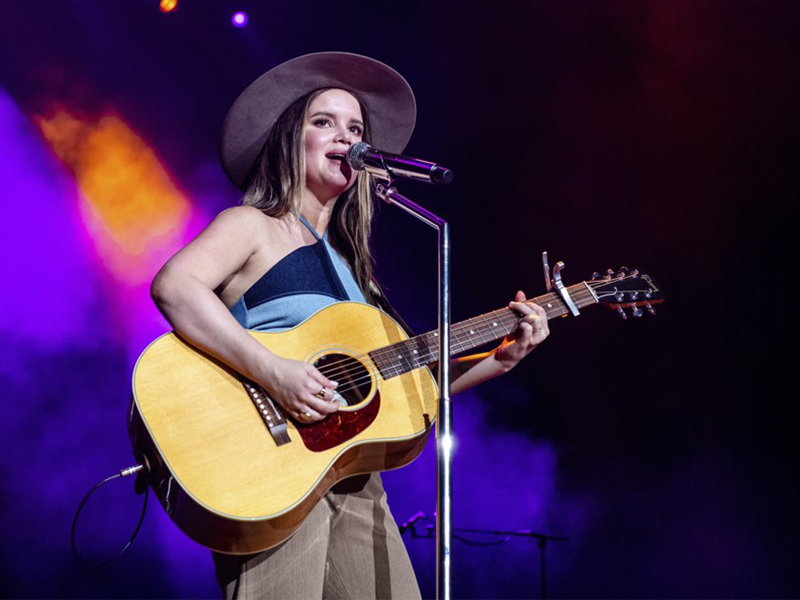 There's no denying that Maren Morris is one of the best female country music artists in the industry today. Her breakout hit "My Church" and other successful songs such as "80's Mercedes", "I Could Use a Love Song," and "Rich" really solidified her place in the country music scene. Her numerous awards, successful tours, and her new album prove that there's no stopping this country music trailblazer in her way to country music domination.
The 31-year old singer is now set to take select cities in the US and Canada by storm with her "Humble Quest Tour." The tour, named after her newest album, is a major upgrade from her wildly successful 2019 tour. Unlike her two previous tours, Morris will be performing in bigger venues this time — and luckily, The Greek Theater is one of her stops in this highly-anticipated tour.
"I wanted to do amphitheaters because we were already naturally moving into that venue size," said Morris, who is excited to get back on the road this year. "This album felt very outdoorsy, like I wanted to be able to play these songs in the elements."
"Humble Quest," to be released later this March, is a homage to the singer's "stories of her rises." It is a personal project that shows who she really is as an artist. In her words, the album "began to feel more like a grounded state of understanding oneself; not so much by being relatable to or understood by all."
With such promise from Morris herself, fans can expect that the album is an authentic one that will definitely speak to their souls. Isn't that what country music is all about? Bringing an artist's experiences to the table for fans to absorb them through music? Well, Maren Morris is a master at that. And we can expect that she'll bring this mastery — and artistry — to her series of concerts this year. So if you don't want to get left behind in this exciting event, make sure to place your ticket orders as early as now. Reserve your tickets here and see you at The Greek Theater.