William Randolph Hearst Greek Theatre| Berkeley
Very VERY big news; New Order, together with support from Polica, are playing Friday 21st April 2017 at Greek Theatre Berkeley. If you're a fan of New Order then you'd be crazy to miss out on this amazing event!! Tickets are on sale NOW for one of the biggest shows of the month – and selling out fast!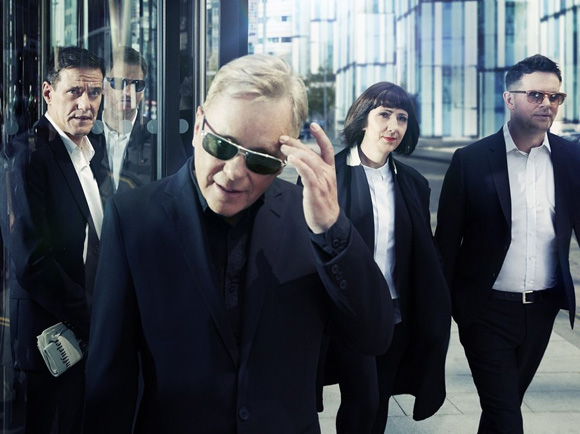 Formed in 1980 by the remaining Joy Division members following the death of frontman Ian Curtis, New Order swiftly gathered a strong global fanbase for their brand of dark elecrtronic post-punk that both paid tribute to, and departed completely from the sound of the preceding band. Possibly most well-known for their hit "Blue Monday" in 1983, the song became the highest-selling 12 of all time, prompting them to sign a US contract with Quince Jones' Qwest label, releasing their third album "Low-Life" in 1985. Today, they're still going strong, their sound constantly evolving and changing. Their latest album, released in 2015, is their first without Peter Hook. It features guest vocals from La Roux, Iggy Pop and Brandon flowers, and it is probably their most electronic album to date, perfectly reflecting the band's continuous progression and growth. The album, released no less than 35 years after their formation, was met with huge critical acclaim, with Mixmag describing it as "an album of outstanding pop, shuddering dance-rock and intricate electronic moods." Live, they continue to thrill fans with their performance, with those who have seen them both recently and in preceding years stating simply that "they delivered than and they don't disappoint now." Do not miss out on your chance to experience one of the most iconic bands of the 80's!