William Randolph Hearst Greek Theatre| Berkeley
The Nine Inch Nails, U.S. 2022 Tour is stopping off at the Greek Theatre in UC Berkeley on Sunday, September 11th 2022. Grab your tickets now to the biggest name in Industrial music, so big, they invented the genre! This party is going to absolutely rock, it has been 3 years since NIN have been out on tour and since then they have released both Ghosts V: Together and, Ghosts VI: Locusts, plus worked on films and TV, so there are loads of new material that you will never have heard live.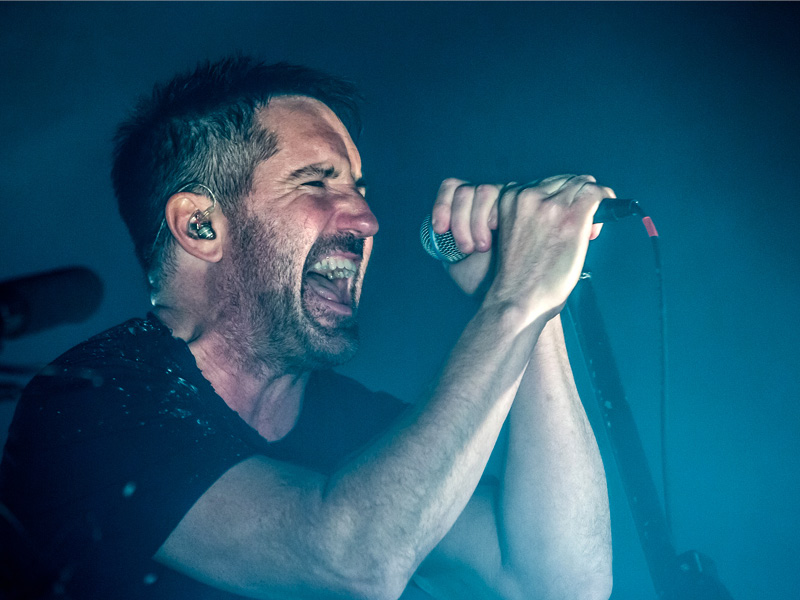 Starting out, way back in 1988, Nine Inch Nails are lead singer Trent Reznor and Atticus Ross the tour lineup of Nine Inch Nails currently is guitarist Robin Finck, bassist Alessandro Cortini, and drummer Ilan Rubin.
The band have sold over 20 million records and been nominated for a staggering 13 Grammy Awards, winning 2 for the songs, "Wish" in 1992 and, "Happiness in Slavery" in 1996. In 1997, Time magazine named Reznor one of its most influential people of the year, while Spin magazine has described him as "the most vital artist in music", and in 2004, Rolling Stone placed Nine Inch Nails at number 94 on its list of the 100 greatest artists of all time.
Nine Inch Nails were nominated for induction into the Rock and Roll Hall of Fame in 2014, their first year of eligibility; they were again nominated in 2015 and finally in 2020, Nine Inch Nails were officially named for induction into the Rock & Roll Hall of Fame, the induction includes former live band members Chris Vrenna and Danny Lohner, as well as current members Alessandro Cortini, Ilan Rubin, who became the youngest person ever inducted into the Hall of Fame, longtime guitarist Robin Finck, and the two full time members of the band, Trent Reznor and Atticus Ross.
The last time Nine Inch Nails toured was 2018, they did have a tour booked for 2021 but had to cancel. Since 2018 they have released the albums, Ghosts V: Together and, Ghosts VI: Locusts. In addition, Trent Reznor and Atticus Ross have released music for Bird Box, Watchmen, Soul, Mank, and others, while taking home the Academy Award and Golden Globe for Best Original Score for their work on Soul.