William Randolph Hearst Greek Theatre| Berkeley
Everyone is ready to shake their spring fever after the cold months. Along with the fresh warm weather and sprouting of renewed greenery, the cold months will be forgotten as Phish returns, like the spring season, to the Greek Theatre in Berkeley this April 17-19. For three days, the magnificent venue will be ringing with 40 years' worth of great music from Phish's debut album "Junta" to their 2022 widely acclaimed "Get More Down." If you are up to something spontaneous, you do not have to look far since the band is among the best at improvisations. Do not miss this chance to experience the music of the greatest jam band in music history. To reserve tickets, click the "Get Tickets" button!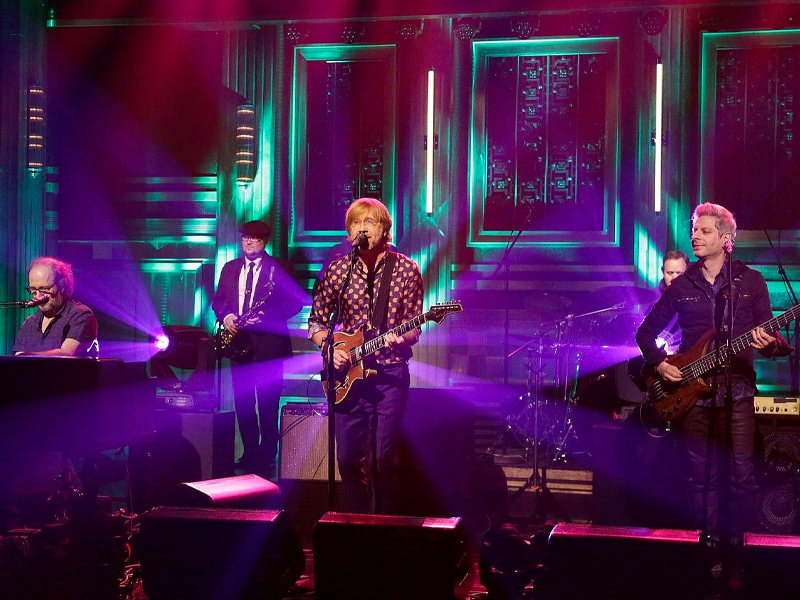 Nineties jam band Phish is among those that continue to give music at its highest quality. Their stylistic blend of jazz, funk, bluegrass, and pop is a masterclass on how to create music right. Trey Anastasio leads the band, which also includes Mike Gordon on bass, Jon Fishman on drums, and Page McConnell on keyboards. All of them contribute to the vocals creating an amalgam of beautiful vocal harmonies.
Phish emerged at the University of Vermont in 1983, a time in which jam bands were at their peak popularity. Their first concert occurred at the university, covering songs from the all-time favorite jam band Grateful Dead. Through the 80s, they honed their sound and performed in as many venues as possible, attracting many fans. After years of covering songs and releasing singles, the band came out with a banger album in 1989 entitled "Junta." During the 90s, they had become one of the most renowned live acts in America. Along with this achievement is the production of their best albums, such as "Billy Breathes" (1996) and "Farmhouse" (2000). Following their breakthrough in the 1980s, the group hit its challenge when they had a hiatus, which first lasted for two years and occurred again for five years. However, in the 2010s, they reclaimed their position as de facto leaders of the American jam scene, continuing their influence on the continued popularity of jam bands. In 2014, they struck gold when their song "Fuego" topped the charts and received wide acclaim among critics. Through their eclecticism, they have founded various festivals, run their in-house label, and inspired many bands that rose during the 90s, 2000s, and 2010s.
In a three-day concert, the treasured band will hype up California spring at the Greek Theatre Berkeley on Monday, April 17. If you are a longtime fan, mark your calendars. Get tickets now!