William Randolph Hearst Greek Theatre| Berkeley
Kick spring season off with one hell of a concert ride from the one and only Trey Anastacio and his band Phish. Join the best jam band in the world in a three-night concert event at the Greek Theatre Berkeley on April 17-19. Catch Phish on their first night on Monday, April 17th, and immerse yourself in psychedelic music of the highest caliber. Grab your tickets, and get ready to mingle with other like-minded music lovers who, like you, are sure to get ecstatic with the upbeat psychedelic rock 'n roll jam of Phish. If you are ready to hear your favorite Phish songs turn into 18-minute improvised compositions that will blow your mind, grab your tickets early!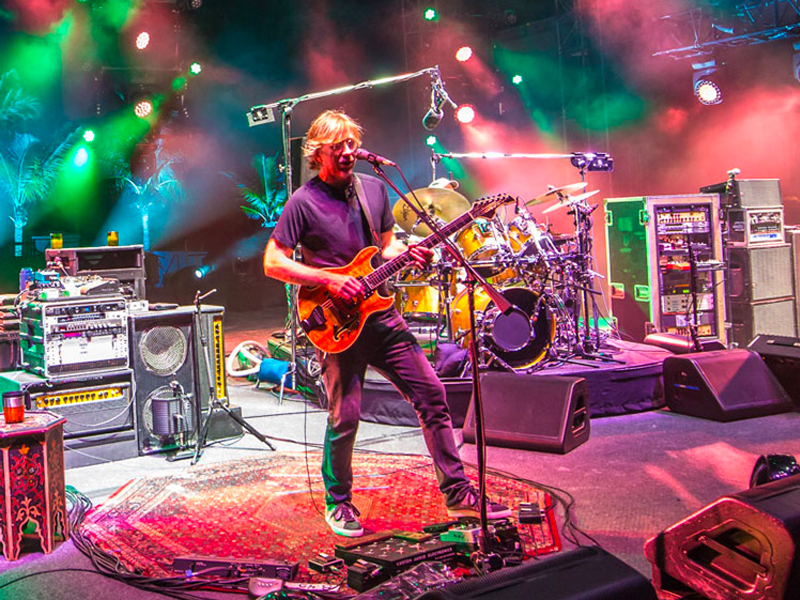 Dubbed "Best American Jam Band," Phish is known for being creative and innovative in their music and live performances. Not only do they surprise their fans with the improvisations of their hit singles, but they are also known to bring spectacular stage performances on their live shows. In fact, the band made headlines last year in their concert at Madison Square Garden when they surprised everyone with remote-controlled whales and dolphins flying over the audience during the show. Not to mention the choreographed colorful lights that have become a staple of the band during their concerts.
In addition, Phish is also known for the unpredictability of their setlist. An avid Phish fan knows there are no two Phish concert setlists alike. As a band that takes pride in its improvisational skills, the Trey Anastacio-led band usually turns their four-minute tune into a 20-minute improvisation and a succession of guitar solos. Not to mention the antics and crowd involvement they incorporate between song performances. Indeed, they are a group of incredible guys who can easily light up any crowd, regardless of size.
This early spring, the band will kick off the concert season with a three-day concert event at the Greek Theatre Berkeley on April 17-19. The three-day concert is part of the limited 8-day Spring Tour of the band, which will also perform a three-night show at Los Angeles's Hollywood Bowl and a back-to-back night at the Climate Pledge Arena in Seattle. The band consisting of vocalist and guitarist Trey Anastasio, bassist Mike Gordon, drummer Jon Fishman, and keyboardist Page McConnell, will surely make the fans' night warmer this spring with their hit singles, such as "The Divided Sky," "Heavy Things," "Bathtub Gin," and "Tweezer," among many others. Tickets for their first night at the Greek Theatre Berkeley are still available. Hurry before they run out. Secure your tickets now and prepare for a concert night you won't forget!