The William Randolph Hearst Greek Theatre | Berkeley, California
You need not suffer from Lisztomania to enjoy the music of the French pop-rock band Phoenix this October 7 at the Greek Theatre Berkeley. The Grammy award-winning indie pop-rock band will let you enjoy the entire evening at the famous California Berkeley venue through their superb musicality and incredible showmanship. If you want to hear the slick tunes of these French synth rockers live, better grab your tickets now. The band is one of the few who masterfully fuses mid-'70s California pop with new-millennium flair –– and you need to see them live to feel the vibes of their songs even more. Join other dedicated fans of the band in singing along to their hits, such as "Too Young," "If I Ever Feel Better," "1901," "Lisztomania," and their latest single, "Alpha Zulu." If you haven't booked your tickets yet, do it now! Click the "Get Tickets" button before tickets run out.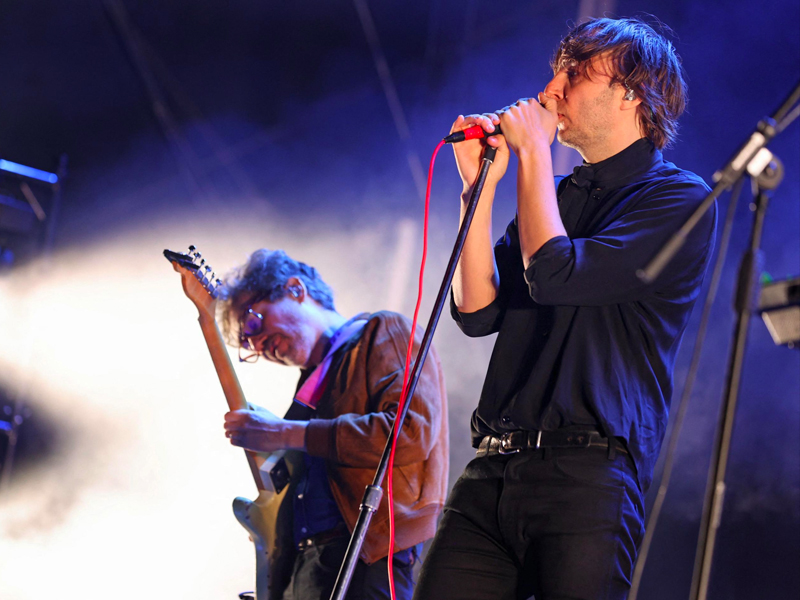 Since the early 2000s, the French indie pop/rock band Phoenix has been trailblazing the synth-pop and new-wave genres. They released their first album, "United," in 2000. This was followed by two other albums in 2004 and 2006: "Alphabetical" and "It's Never Been Like That." Although these albums reached the charts in multiple countries, the band's popularity did not significantly take off. It would only be in 2009, when they released their 4th album, "Wolfgang Amadeus Phoenix," that Thomas Mars-led band would gain massive commercial success. The album had gold and silver certifications from RIAA, ARIA, BPI, and MC. On top of this, the band snatched the 2010 Grammy Award for "Best Alternative Music Album." This cemented the band's status as one of the premier bands in the world.
Over the years, the band released one hit after another. They are known for their songs "1901," "Too Young," "Lisztomania," "If I Ever Feel Better," "Ti Amo," to name a few. Indeed, the band showed the world that their fusion of synth-rock and mid-'70s California pop would really sell in the saturated world of pop-rock music. They have proven their songs are beguiling and eclectic enough to earn a massive dedicated following. As of 2022, the band has released 6 studio albums, 2 extended plays, 1 live album, 18 singles, and 17 music videos.
This year, the band released a playful single called "Alpha Zulu" and an announcement of a tour named after it. The band will stop at California's Greek Theatre Berkeley on October 7, 2022 (Friday). Supporting the show is Porches, a New York-based synth-pop band. Led by Aaron Maine, the band is known for their songs "Hour," "Country," "I Miss That," "Back3School," and many more. The band is expected to light up the crowd before Phoenix takes center stage. Get your tickets for the show, and don't miss these two bands bring fire to Greek Theatre Berkeley. Get your tickets now before they sell out!