William Randolph Hearst Greek Theatre| Berkeley
Tickets are already flying and there's no surprise why as everybody's Folk/Blues artist – Ray Lamontagne heads out on tour and brings special guest Neko Case with him! Their just announced live event at Greek Theatre Berkeley will take place on Friday 1st June 2018 – Ray Lamontagne is not only bringing a collection of his unforgettable songs but also brand new ones from his latest album release!! Don't miss this whatever you do!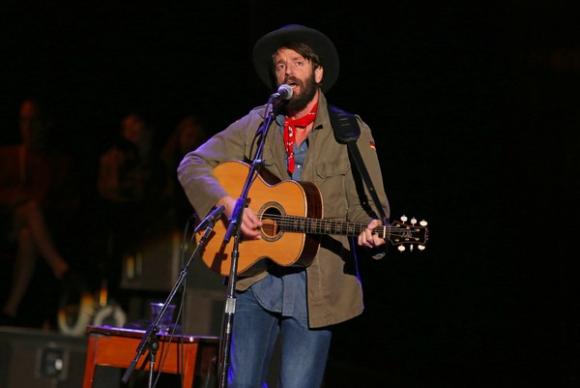 Born in 1973, the American singer, songwriter has always kept his fans entertained with six studio records to date including; Trouble, Till The Sun Turns Back, Gossip in the Grain, God Willin' along with others – each have gained him incredible feedback and showcased what he does best.
It's hard to find an artist these days that hold a sense of the classic era of music, with a sincere amount of soul within their music and Ray Lamontagne does just that! Many have compared him to the likes of Otis Redding, The Band, Van Morrison, Nick Drake and Tim Buckley. And they aren't far off, but without a doubt he is incredibly unique in what he does, with just him and his guitar fronting the stage, he takes you on a journey that captivates you for the entire show and leaves you feeling warm, loved up and truly entertained.
"Ray LaMontagne more than proved he could command such an impressive space with nothing more than his voice and an acoustic guitar. Adding a backing band for the second half of the show was nice but not necessary. I think LaMontagne was doing just fine on his own."