William Randolph Hearst Greek Theatre| Berkeley
Reggae fans it's time to get excited as three of the biggest and best come to perform under the summer sun for you! Rebelution, Stephen Marley & Common Kings are ALL coming to Greek Theatre Berkeley on Friday 31st August 2018! Catch the line-up this August by grabbing your tickets as soon as you can as night's like this don't come around often it's going to be a feel good unforgettable show!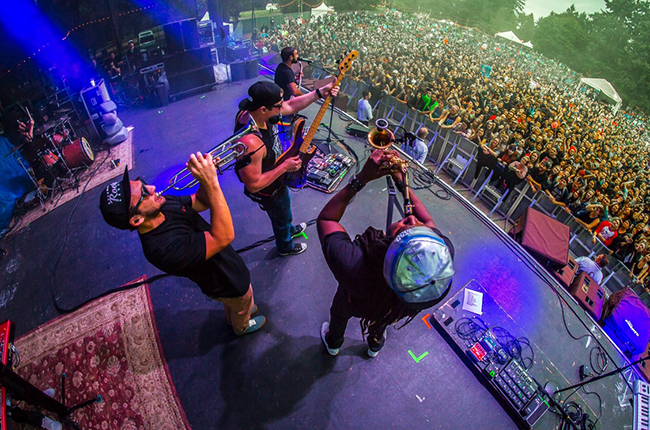 Stephen Robert Nesta 'Ragga' Marley is of course the son of Bob Marley and Rita Marley – two of the biggest worldwide names for not just Reggae music but music history in general. The Jamaican, American musician, singer/songwriter is well established with his incredible career that has been a part of the current scene since his work as a member in the family band Ziggy Marley & The Melody Makers. Kick starting his path in life from an early as, he has been a producer for his younger brother, Damian Marley on his album, 'Halfway Tree' and 'Welcome to Jamrock.' All of these have had immense success and pushed him onto the mainstream. Stephen Marley is an eight time Grammy Award winner and three times as a solo star.
In his own albums he has gained a Grammy Award for Best Reggae Album in 2012. And again with the follow up of Revelation Pt. 2 – The Fruit of Life was released on July 22, 2016. – an incredible triumph that has really set the bar high for years to come.
Mojo
"The more you play it, the better it sounds."
AllMusic
"File this massive effort next to Damian's Welcome to Jamrock, Stephen's own diverse 2007 release Mind Control, and maybe even Dad's 1976 "Roots, Rock, Reggae" breakthrough, Rastaman Vibration."
The New York Times
"More often than not, Mr. Marley lives up to the ambition that his last name demands of him. With any luck, his next album will have fewer guests and more of the introspection and steadfastness he reveals in "It's Alright," a hymnlike ballad that he sings on his own."