William Randolph Hearst Greek Theatre| Berkeley
Ladies and gentlemen, get ready to welcome none other than America's biggest country rock star, RYAN ADAMS, live in concert at the Greek Theater Berkeley on Friday 2nd June 2017!! In support is the amazing indie rocker Jenny Lewis. This is going to be an amazing show – grab your tickets now using the button above, and be speedy, because this show will sell out!!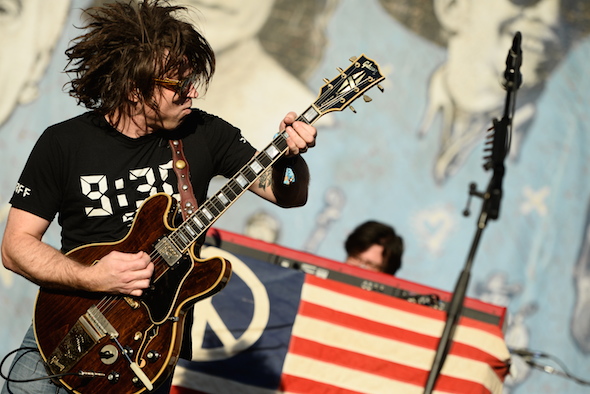 Ryan Adam's newest release, in December 2016, is an album inspired largely by his divorce from his wife of six years, Mandy Moore. If you think that might make for a somewhat melancholy listen, you'd be surprised – "Prisoner," is heartfelt to be sure, but it bounces and rocks, with plenty of upbeat material in there along the sadness. "Prisoner," is comprised of the strong songs of someone who's fought through adversity and come out strong the other side – and it's no wonder, given Adam's fall from grace and struggles with personal issues with health and relationships with record labels after his massive breakthrough album "Heartbreaker," in 2000. Today, he's back with a bang, fighting fit, musically better than ever, and with the live show to prove it!!
In support is the incredible singer-songwriter and actress Jenny Lewis, previously of indie rock band Rilo Kiley and currently a member of hard rock trio Nice as F***. She has so far as a solo artist released three studio albums, her most recent of which, "The Voyager," is, similarly to Adams', inspired by deeply personal subject matter including a break-up and the death of her father. Digging deep into dark topic matter, Jenny Lewis delivers an unflinchingly bold and honest performance.
So get ready for a night of entertainment you'll never forget – get your tickets to see Ryan Adams and Jenny Lewis TODAY!!