William Randolph Hearst Greek Theatre| Berkeley
For a night of emotional heartfelt music head on down to the Greek Theatre Berkeley to see Sarah McLachlan. The Grammy award winning Singer songwriter will be setting off on the first leg of her "Shine On Tour" The tour coincides with McLachlan's forthcoming new album Shine On out May 6th on Verve Records. Make sure you get your tickets for a very special evening on June 27th.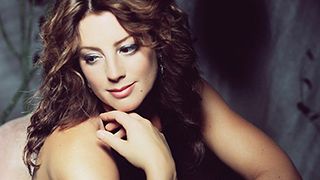 Sarah McLachlan recently said that she has received 14,166 personalized tour city requests from fans in just a few months, to which she replied:
"I am deeply honoured and humbled by the enormous interest and kind messages from all of you. I truly wish I could come to every city and the US tour is just the first leg of my upcoming touring season.Thank you for being part of Shine On and hope to see you soon!" Her immense popularity comes down to her emotional ballads which touch the hearts of any audience and her loyal fans.
Her most well known hits include Angel, I will remember you, When She Loved Me, Fallen and more. Expect to hear new music from her latest album release "Shine On".