The William Randolph Hearst Greek Theatre | Berkeley, California
American DJ, record producer, and remixer, Seven Lions, just released his first studio album, Beyond the Veil. Celebrating this milestone, the sought-after DJ just announced the "Beyond the Veil – The Journey III Tour". Produced by Live Nation, the tour kicks off this coming April, and part of its trek is a stop at Greek Theatre Berkely on Friday, 16th of June 2023. With a new record featuring his signature melodic bass and dubstep masterpieces, Seven Lions is set to throw electrifying sets at his headlining tour. Don't miss out by booking your tickets now!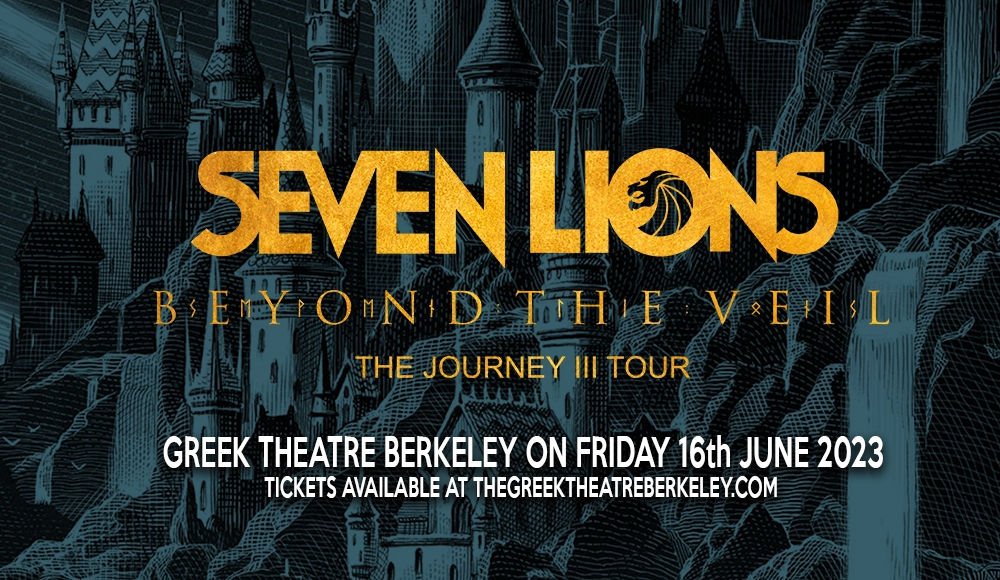 Having teased Beyond the Veil tracks over the past year in his festival performances, Seven Lions has finally dropped the album in its full glory. As his debut LP since rising into the EDM scene in 2011, Seven Lions is set to celebrate this milestone on a headlining tour – "Beyond the Veil – The Journey III Tour". The tour spans over 20 dates across multiple cities including Boston, NY, LA, Austin, and so much more.
If you have his new record on repeat since its release, vibing to his tracks "Every Time", "Call On Me", and "Stop Thinking", you're in for a treat as he brings his biggest hits, new tracks, and crowd-favorites to the live stage on the ultimate EDM rave for the year across the country.
Hailing from Santa Barbara, California, Seven Lions developed an interest in music production at age 7 when his dad came home with a Mac and a keyboard. He grew up playing the bass and guitar, as well as playing drums for metal and punk bands. Later on, he found himself focusing on electronic music production, "because I got tired of waiting for my band all the time – I wanted to just start making music so I started composing electronic music by myself." he shared in an interview. In 2010, he started releasing tracks which mixed drum beats with different genres.
From then on, Seven Lions gained traction and developed his melodic dubstep, electro house, and trance sound which made him a prominent artist in the scene. His notable releases include "Strangers" with Myon and Shane feat. Tove Lo, "Falling Away" with Lights, "First Time" with Slander and Dabin featuring Dylan Matthew, "Only Now" feat. Tyoer Graves, and "Call On Me" featuring Vancouver Sleep Clinic.
Celebrating 10 years of making music, Seven Lions dropped another surprise in the form of his first full-length studio album. He's psyched to share his new material and crowd-favorite hits on the live stage at Beyond the Veil – The Journey III Tour. Make sure to book your tickets now!