William Randolph Hearst Greek Theatre| Berkeley
Icelandic post-rock icon Sigur Ros is bringing their critically-acclaimed show to North America this summer! The band, known for their otherworldly music, will embark on a brief U.S. tour to promote their upcoming album! The highly-anticipated show brings along a 41-piece orchestra that will accompany the band on stage, providing fans with a phenomenal soundscape! Fans in Berkeley, California, can rejoice because this incredible tour is set to make a pitstop at the Greek Theatre on Saturday, 26th August 2023! Enjoy Sigur Ros' calming music with amazing symphonies. Hurry and secure your tickets now to experience this fantastic show at the Greek Theatre Berkeley!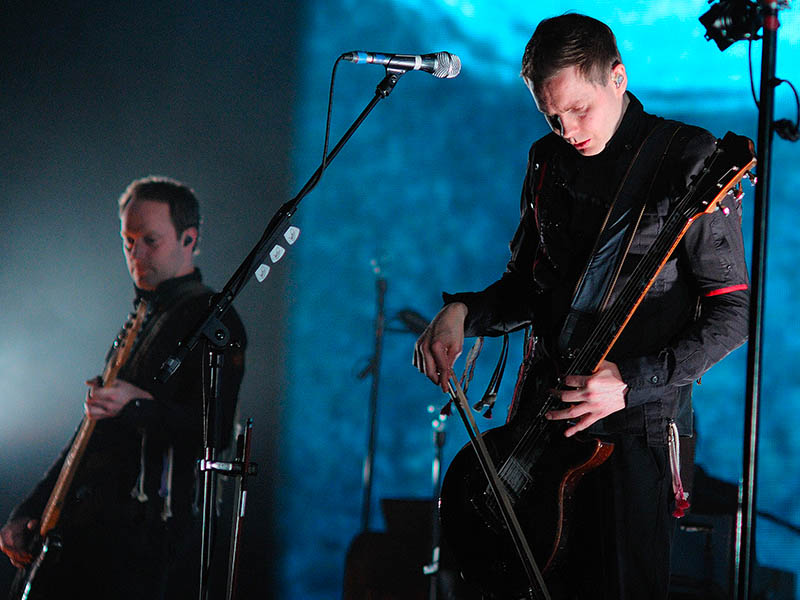 Sigur Ros brings their ambient post-rock music to another level this 2023. The band will continue to sing with their signature Volenska – a vocal style pioneered by frontman Jonsi Birgisson – with the accompaniment of the Wordless Music Orchestra. The award-winning band has been known to express emotions and experiences in a way that language cannot. Hence Jonsi's Volenska, which is actually gibberish, allows the band to take listeners on an incredible sound trip. This is evident with the band's iconic hits, such as "Hoppipolla," "Svefn-g-Englar," and "Olsen Olsen." Although Sigur Ros members are all Icelandic, their music breaks language barriers and sounds more like a soundtrack to your life.
The band has been creating this unique sound since 1997. Their debut album Von received wide critical acclaim and became a sleeper hit after it was re-released in the U.S. in 2004. Although the album was missing from the charts except in Germany, it was still certified platinum in their home country. By 1999, Sigur Ros has finally had their breakthrough. Their sophomore effort Ágætis byrjun has charted in eight countries and later certified gold in the U.K. The band also had a burgeoning presence in the U.S. after selling over 200,000 copies.
The band's third album secure their commercial success. (), which is also called the bracket album, charted in 16 countries, including the U.S. Billboard 200. The album spawned several hit singles, including "Vaka," in which its music video won Best Video at the 2003 MTV Europe Music Awards. Twenty years later, () would be remastered.
Catch Sigur Ros this summer by securing your passes now to their show at the Greek Theatre Berkeley!