William Randolph Hearst Greek Theatre| Berkeley
Exciting annoucement! The epic Icelandic Rockers, the one and only – Sigur Ros will be coming to Greek Theatre Berkeley on Saturday 8th April 2017!
Back on their brand new tour to spread their beautiful, thought provoking and inspiring music across North America. Grab the chance to be a part of it by booking tickets, but be sure to purchase in advance as this unmissable event is bound to be a sell out!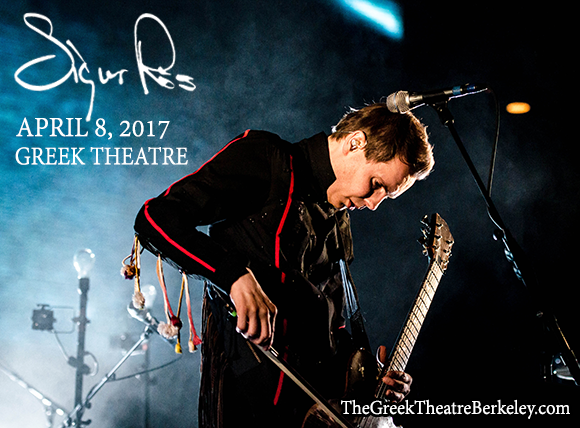 It's not often that a band takes the world by storm, with lyrics that aren't written in English. But Sigur Ros aren't your every day music, this incredible act is renowned for their stunning albums, orchestral performances and captivating displays.
Seeing these guys live is more of an experience that a show, which is why everyone is jumping for the news of their 2017 US tour! Get ready to be blown away by Rock anthems and moving tracks as they take to the road this coming Spring…