William Randolph Hearst Greek Theatre| Berkeley
Playing to their very own home crowd, Slightly Stoopid, bring you the Summer Traditions 2022 Tour with Pepper, Common Kings and Fortunate Youth at the Greek Theatre in UC Berkeley on Saturday, July 23rd 2022. "We can't wait to get back on the road and see our Stoopid Family!" said Slightly Stoopid at the tour announcement. Here they are, a mere 800 km from home, and they are ready to forgo the beach and give you the very best in Roots-reggae music, plus Slightly Stoopid have also said that they will be bringing you some brand-new music this year, should make this an awesome gig!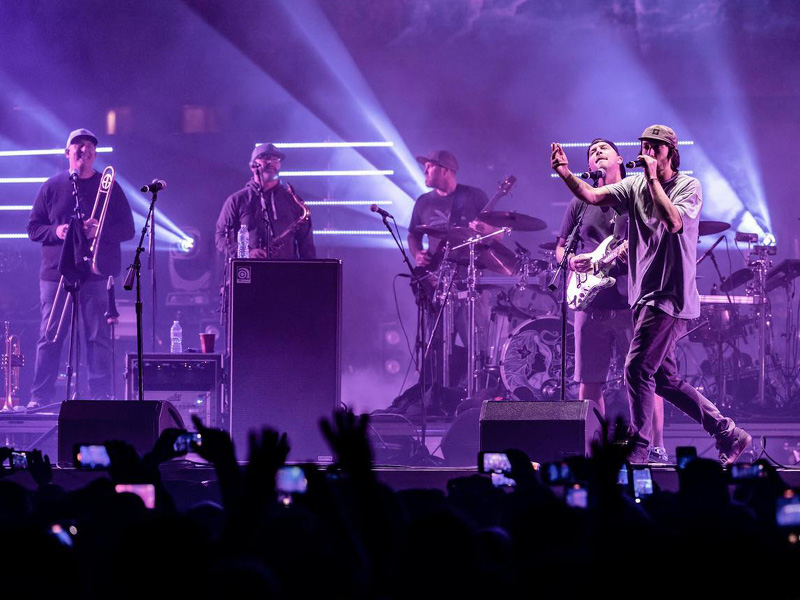 From right here in Ocean Beach, San Diego, Slightly Stoopid is an eclectic sounding band, they describe their music as, "a fusion of folk, rock, reggae and blues with hip-hop, funk, metal and punk." The band is formed by multi-instrumentalists Kyle McDonald and Miles Doughty, along with drummer Ryan "Rymo" Moran, percussionist Oguer "OG" Ocon, saxophonist Daniel "Dela" Delacruz, keyboardist Paul Wolstencroft, and trumpet and trombone player Andy Geib. They have released nine albums, with their latest studio album, Everyday Life, Everyday People, being released way back in July 2018, topping the Billboard Reggae Albums chart. The album features special guests Ali Campbell of UB40, Chali 2na of Jurassic 5, Alborosie, G. Love, Sly & Robbie, Don Carlos, and Yellowman. Plus, the band stated that they will have some brand-new music ready this year.
Pepper is a three-piece reggae rock band originally from Hawaii, but now based in San Diego. The band consists of singer and guitarist Kaleo Wassman, singer and bassist Bret Bollinger, and drummer Yesod Williams. Since the band's formation in 1997, they have released eight studio albums, with their latest being Local Motion, from 2019 which topped the Billboard Reggae Album chart.