William Randolph Hearst Greek Theatre| Berkeley
Poet, musician and composer Michael Franti & Spearhead are well known for blending a variety of music styles including funk, reggae, jazz, folk with hip-hop beats. these energetic performers are performing live on stage at the Greek Theatre Berkeley. Each afternoon on the Soulshine tour will begin with a mass yoga and acoustic music jam with Michael Franti & Friends, led by some of today's most inspiring teachers from across North America. Tickets available now!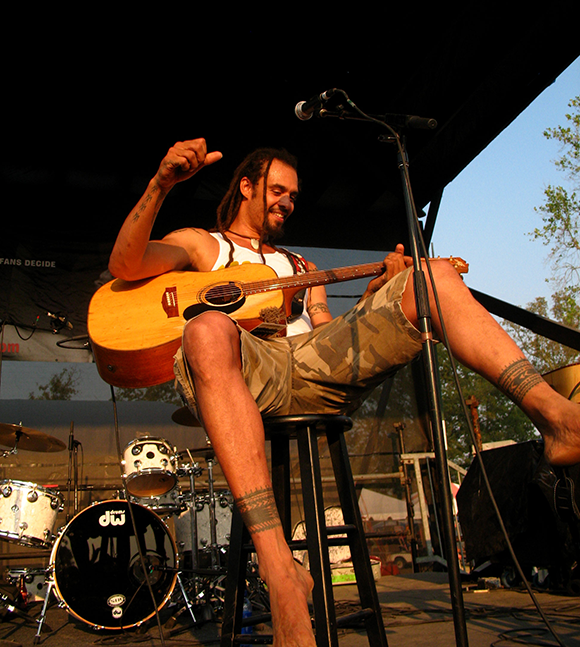 Michael Franti has had a long career in the hip-hop industry, starting out in the band the Beatnigs, which experimented with old-school hip-hop, R&B and soul. He then moved onto his latest project Spearhead. Producing the critically acclaimed Home in 1990 which contained their biggest singles "Hole in the Bucket" and "Positive". After the success of Spearhead Franti went on to work on his solo career releasing the successful album Songs from the front porch, which mainly included acoustic vibes.
Back for another year he reunites with the his spearhead band to get the summer vibes rolling, and the hip-hop beats pumping. Tickets available now!