The William Randolph Hearst Greek Theatre | Berkeley, California
Put some rock n' roll to your Friday night this September 22 at the Greek Theatre Berkeley by immersing in the timeless music of the legendary Steve Miller Band. The Joker and his quintet will transform the famous California venue into a haven of rock n' roll on a night celebrating their longevity in the music business. Join hundreds of devoted fans as you sing along to "Quicksilver Girl," "Jackson-Kent Blues," "Space Cowboy," "Living in the U.S.A.," and many other signature songs that will take you back to the glory days of 80s rock n' roll scene! Mark the date, invite your friends, and prepare for an epic concert night you won't forget. Secure your tickets early. Hit the "Get Tickets" link for a safe and fast transaction.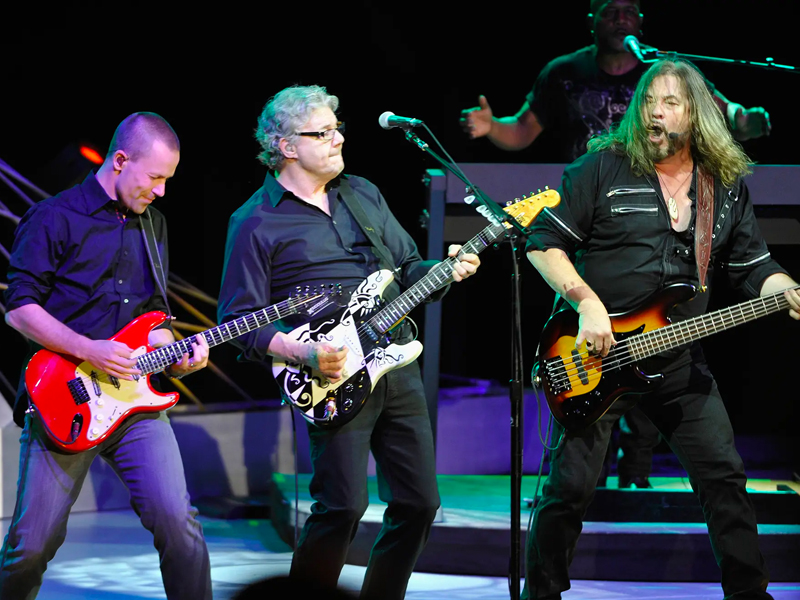 The Steve Miller band is among the most well-known American rock bands of the mid-70s and late 80s. With over twelve albums reaching the top 40 hits in the United States, with seven of them in Canada, the band continues to create an impact on fans of all ages around the world. Band members include Steve Miller, Kenny Lee Lewis, Joseph Wooten, Jacob Peterson, and Ron Wikso.
Steve Miller is a blues and rock and roll guitarist and performer. In 1968, he formed the Steve Miller Band and discovered the deep psychedelic blues style that would eventually take most of the San Francisco music scene. Their debut album, "Children of the Future," although it didn't get quite the impact on the charts, definitely started their way off for a delicate and intrinsic sound of psychedelic rock in their career. Their second album, "Sailor," eventually became the Billboard chart No. 24. It all went smoothly uphill afterward with the release of "Jet Airliner" and "The Joker," enabling them to become one of the rock and roll world's constant.
Mark your calendars and secure those tickets because Steve Miller Band will embark on a journey across two countries and perform rock and roll like you've never seen before. Catch them at Greek Theater Berkeley, California, on the 22nd of September. Hit the "Get Tickets" link to reserve your concert tickets as early as today.