William Randolph Hearst Greek Theatre| Berkeley
An Echo Party will fill the walls of Greek Theatre Berkeley this August 30 as the electro-indie folk duo Sylvan Esso ignite the famous Berkeley, California venue with their smashing tunes. Join the duo of Amelia Meath and Nick Sanborn as they bring the intensity of their "No Rules Tour" to Californian fans. Together with the singer-songwriter Indigo De Souza, Sylvan Esso will perform their goosebump-inducing hits, such as "Could I," "Hey Mami," "Coffee," "Frequency," and many others. Get lost in the melody of their music, and let the rhythmic pulses of your favorite tunes make you groove! Feel free to join in on the good times as you dance to the energizing and kinetic music of Sylvan Esso. You don't want to miss this fantastic performance, so make sure you buy your tickets right away.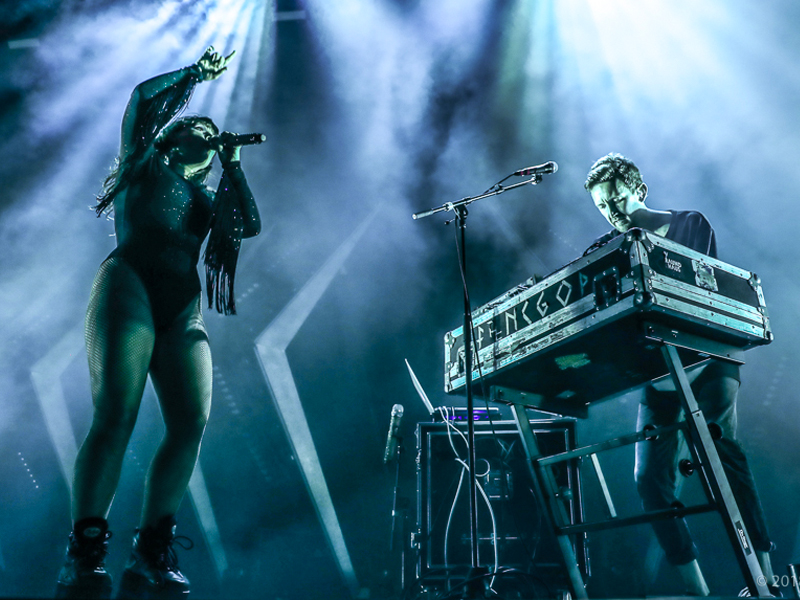 Known for their distinctive sound that is described by New York Times as "defying mechanical regularity," Sylvan Esso has been trailblazing the electropop and folktronica genres in the past few years. Thanks to their numerous hits since 2013, the duo of Amelia Meath of Mountain Man and electronic producer Nick Sanborn has remained relevant over the years. They first released their self-titled first album in 2014, which catapulted them into wider public recognition. The duo has now released three additional albums. The latest of which is the 2022 release, "No Rules Sandy."
Sylvan Esso's sound is distinctive, combining electronic music styles in surprising ways. Their music is a fusion of styles, incorporating elements of folk, pop, rock, hip hop, and R&B. Meath's strong, eerie vocals are an excellent complement to Sanborn's intricate, multi-textured production — resulting in music full of passion and energy. Meath's vibrant and impassioned vocals, along with Sanborn's energizing and innovative production, produce a sound that is both engaging and invigorating, and they have an uncanny sense for writing such tunes.
The pair has seen tremendous success in a short amount of time. Within a short period, they went from being an unheard-of combo to one that was receiving rave reviews and playing to sold-out crowds worldwide. Both "What Now" (2017) and "Free Love" (2020) are critically acclaimed and commercially successful for the duo. And given their solid fanbase, their latest album is sure to be another monumental success.
On Wednesday, August 30th, Sylvan Esso will be performing at Greek Theatre Berkeley. The enigmatic singer-songwriter Indigo De Souza will also perform her tense, introspective indie rock songs at the well-known California venue. Score your tickets here by clicking the "Get Tickets" link.