William Randolph Hearst Greek Theatre| Berkeley
Sylvan Esso & Local Natives come to the Greek Theatre Berkeley on Thursday 9th September 2021 for a night of electro rocking, so don't miss out! Sylvan are a duo with a unique style, creating a sound singular to them. Singles such as Hey Mami, Kick Jump Twist and Rooftop Dancing show the diversity of their music. The 5 membered band Local Natives will be adding their music to an unforgettable night. With singles such as Tap Dancer, Camera Talk and You & I, they have an attitude and heart all their own. Be at the Greek Theatre Berkeley on Thursday 9th September 2021 to be a part of a night of great music with two amazing artists, Sylvan Esso and Local Natives.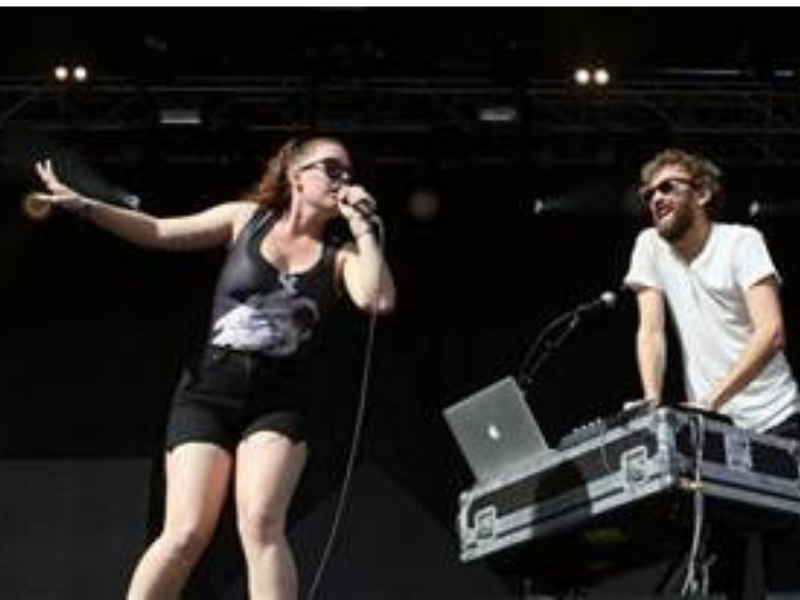 Book your tickets now for a night to remember! Greek Theatre Berkeley is hosting duo Sylvan Esso and Indie rock band Local Natives on Thursday 9th September 2021, a night that will electrify and rock.
American electronic pop duo Sylvan Esso was formed in 2013 by singer Amelia Meath and producer Nick Sanborn. Their eponymous debut album was released in 2014. Their music has been described as evading, 'the booming, repetitive overkill of typical electronic dance music,' (The New York Times) giving them a singular style. Their latest album, Free Love, was released in 2020.
Local Natives are based in Silver Lake LA and consist of members, Taylor Rice, Kelcey Ayer, Ryan Hahn, Matt Frazier and Nik Ewing. Their debut album, Gorilla Manor, was released in 2009, with 3 more studio albums following in their career. In 2020 their EP, Sour Lemon, was released.
Local Natives released a new version of their single Dark Days in 2020, originally in the band's 2016 album Sunlit Youth, featuring Sylvan Esso with Amelia Meath writing a new verse to add to the song's nostalgia of lost days.
Don't miss out on seeing Sylvan Esso and Local Natives at the Greek Theatre Berkeley on Thursday 9th September 2021 and book your tickets now.